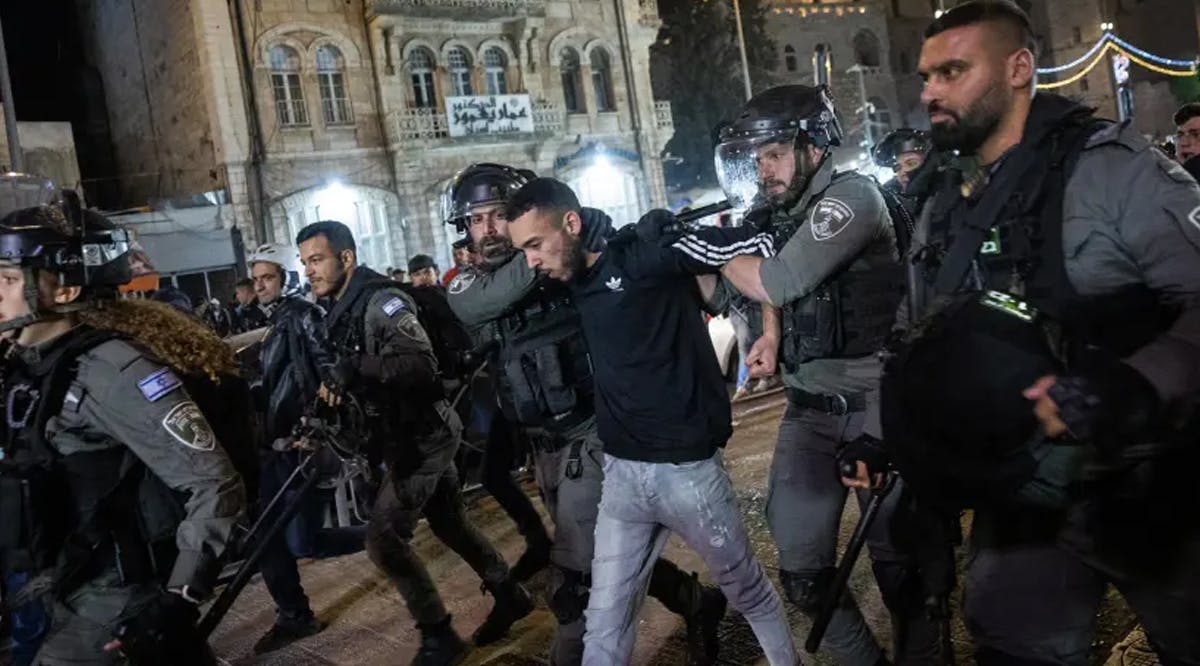 Ramadan Riots: Police Detain PA Governor of Jerusalem
The Palestinian Authority "governor" of Jerusalem, Adnan Gheith, was detained on Tuesday morning, April 5, by the police, as clashes continued for the third straight day near the Old City's Damascus Gate.
Gheith, a resident of the village of Silwan who holds an Israeli-issued ID card, was released hours later after being served with a decision to extend an IDF order banning him from entering the West Bank.
The order means that Gheith can't arrive at the offices of the PA's Jerusalem Governorate in the town of Al-Ram, north of Jerusalem, which is located outside the boundaries of the Jerusalem Municipality. It also means that he can't participate in meetings with PA officials in Ramallah or in other Palestinian cities in the West Bank.
Like all Palestinian governors, Gheith was appointed by PA President Mahmoud Abbas in 2018. The governors are regarded as the PA president's personal representatives.
Since his appointment, Gheith has been detained at least 28 times and served with orders barring him from participating in any meetings or activities in the city.
A law approved by the Knesset in 1994 bans the PA from carrying out various activities in Israel, including in Jerusalem.
Shortly after his release, Gheith was quoted as saying that his arrest came "in the context of the occupation's crimes against our people." He said that despite the detention and the restrictions imposed on him and other residents of east Jerusalem, "We will remain on our land, embodying our sovereignty [in Jerusalem]."
Gheith, who also holds a senior position in the ruling Fatah faction headed by Abbas, was detained hours after dozens of Palestinians again clashed with police officers outside Damascus Gate on Monday night. The disturbances began on Saturday night, the first day of the month of Ramadan. During the riots, Palestinians attacked officers with rocks, empty bottles, iron bars, and fireworks.
"God, we ask that You stop all acts of violence and terror against the people of Israel and that You will protect the residents from harm."
The articles included in this publication do not necessarily reflect the views or opinions of Vision for Israel. We try to provide accurate reporting on news pertinent to Israel, the Middle East, the diaspora, and Jewish issues around the world—and we hope that you find it both informative and useful for intercessory prayer.