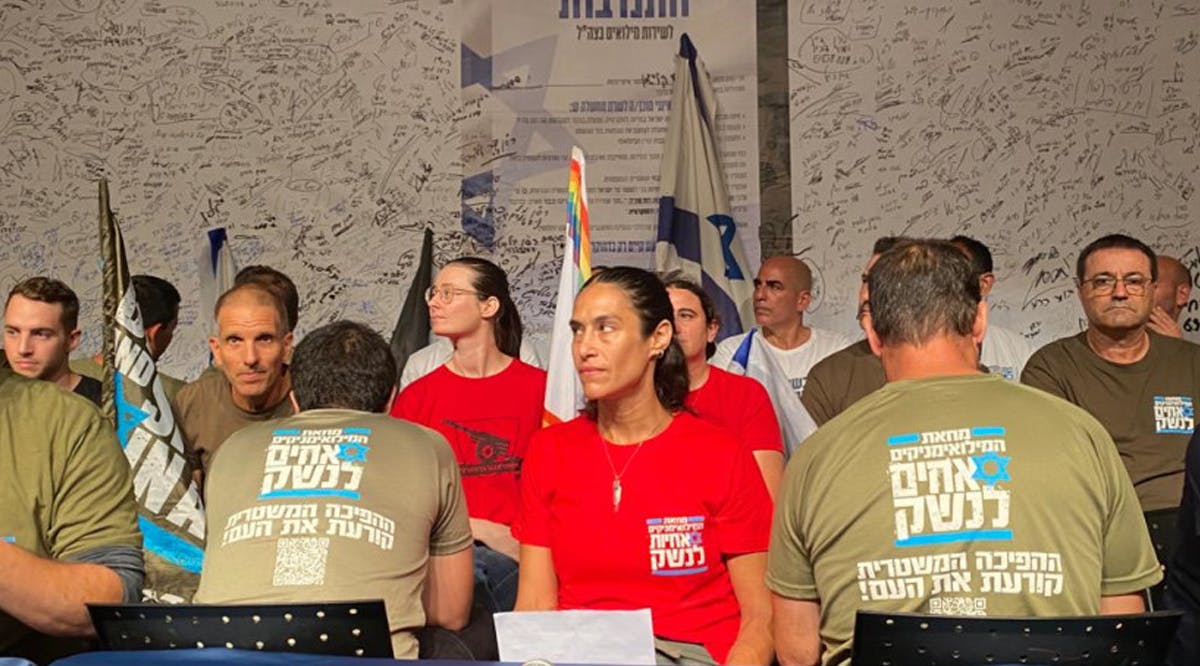 Another 10,000 IDF Reservists Announce They Won't Serve Anymore
Some 10,000 reservists from throughout the IDF will no longer show up for service, they announced in a press conference on Saturday evening, July 22, according to Israeli media.
These reservists are joining 1,142 Air Force reservists who made the same announcement in a letter on Friday. "This is one of the most difficult evenings for the State of Israel, but it's also one of the most important in the state's history," said Brothers in Arms leader Eyal Neve.
"We represent some 10,000 reservists who are telling the government, the defense minister, and the prime minister the responsibility is on you! If you want us on your side as we've served under right and left-wing governments, we are calling on you to stop the legislation."
"I've served in the Air Force for 35 years," said a former fighter pilot. "The people in the force are my family, and this is a difficult day for us. The deep commitment to Judaism and democracy is the inner fuel of our engine. Our statement is clear: If the government violates the basic values and becomes a dictatorship, we won't serve."
A group of former IDF, Israel Police, Mossad, and Shin Bet chiefs backed up this decision in a letter that was sent to Prime Minister Benjamin Netanyahu on Saturday. The reservists were also defended by former IDF chief of staff MK Gadi Eisenkot who said they weren't refusniks.
Meanwhile, the chairman of the Histadrut Bar-David threatened a major strike of the workforce in Israel on Monday, July 24, after the reasonableness bill passed. (JPost / VFI News)
"Appoint judges and officials for each of your tribes in every town the Lord your God is giving you, and they shall judge the people fairly." - Deuteronomy 16:18