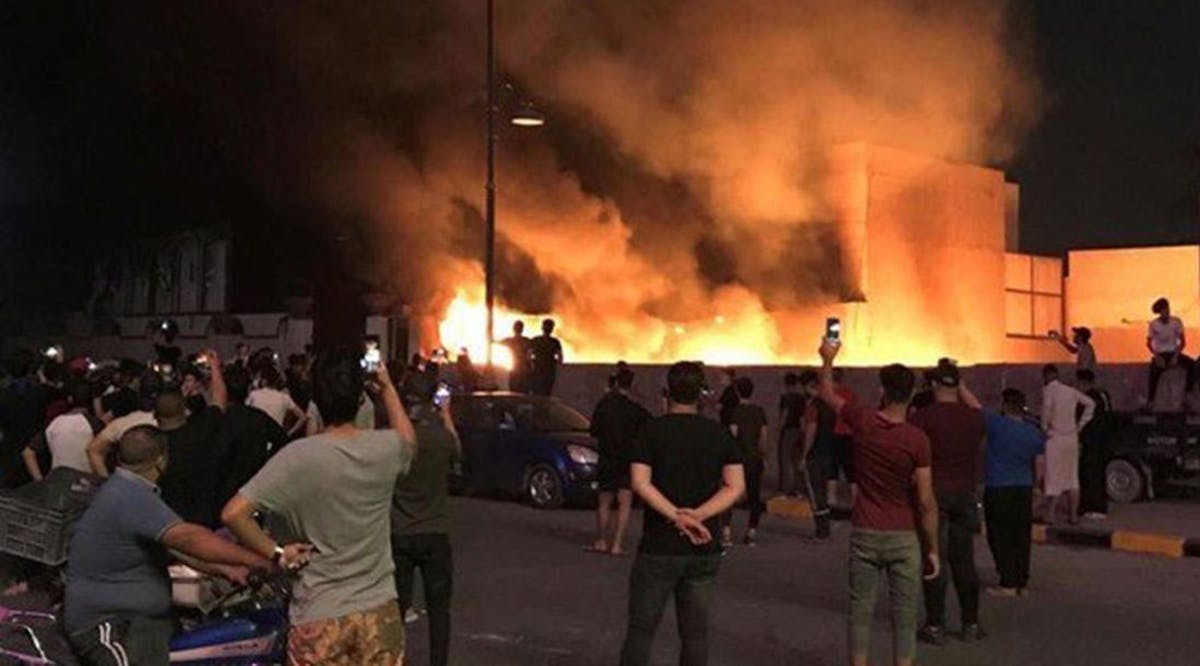 Iraq: Protesters Set Swedish Embassy in Baghdad on Fire
Hundreds of protesters stormed the Swedish embassy in Baghdad in the early hours of Thursday morning, July 20, and set it on fire, British media reported. A source who spoke to the media outlet said no embassy staff had been harmed and declined to elaborate further.
Swedish embassy officials in Baghdad did not immediately respond to requests for comment. The protest was called by supporters of Shiite cleric Muqtada Sadr ahead of an expected burning of a Quran in Sweden.
A series of videos posted by a popular Telegram channel that supports Sadr, showed people gathering around the embassy around 1:00 a.m. local time on Thursday and storming the embassy complex around an hour later. Later videos showed smoke rising from a building in the embassy complex.
Past incidents of Quran burnings in Sweden caused an uproar in the Muslim world, including an incident last month in which an Iraqi citizen living in Sweden, 37-year-old Salwan Momika, stomped on the Muslim holy book and set several pages alight.
Swedish police had granted him a permit in line with free-speech protections, but authorities later also said they had opened an investigation over "agitation". Sweden's government later condemned the Quran burning and called it an "Islamophobic" act. (INN / VFI News)