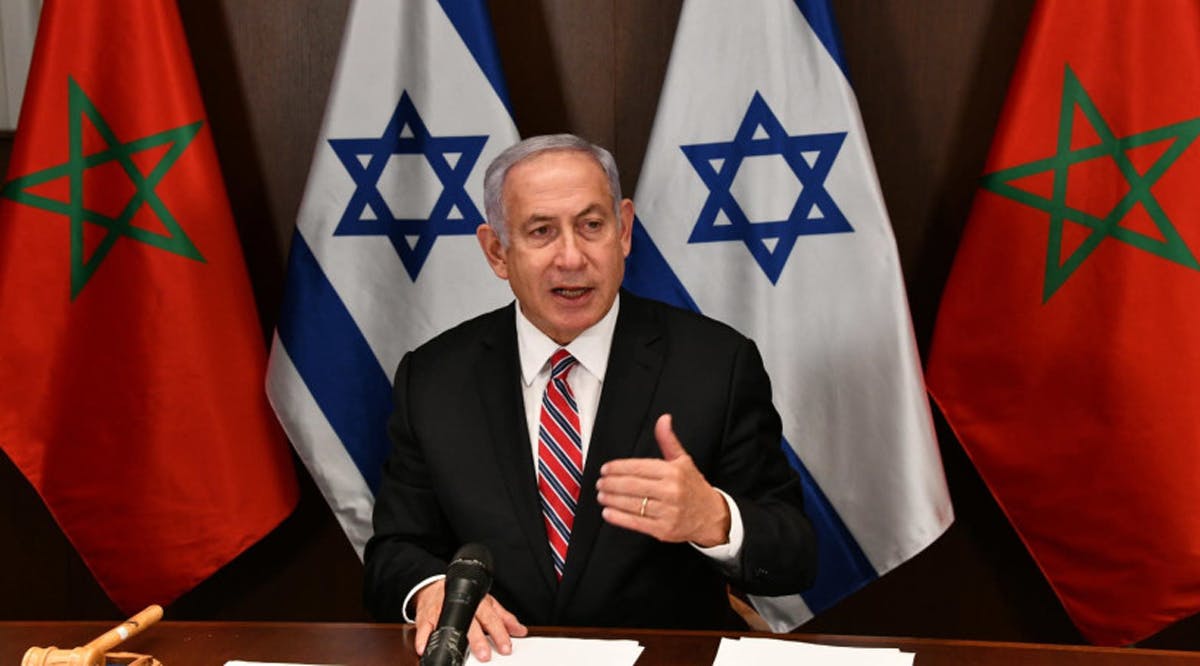 Moroccan King Invites Netanyahu to Rabat
King Muhammad VI of Morocco has invited Prime Minister Benjamin Netanyahu to meet with him in Rabat. The invitation in a personal letter came on Wednesday, July 19, two days after Israel recognized Moroccan sovereignty in Western Sahara and said it may open a consulate in the city of Dakhla.
"The visit will open new opportunities to strengthen the relations between our countries," the King wrote. Netanyahu's office said he would like the visit to take place "soon."
The US recognized Moroccan sovereignty over the territory, in conjunction with Rabat's establishment of ties with Jerusalem. Only 28 countries have consulates in Western Sahara.
The invitation from King Muhammad VI came just as President Isaac Herzog met with the Congressional Abraham Accords caucus immediately after his address to both houses of Congress. Herzog met with senators Jacky Rosen (D-NV), James Lankford (R-OK), Cory Booker (D-NJ), Joni Ernst (R-IA), and Reps. Cathy McMorris Rodgers (R-WA-5), Brad Schneider (D-IL-10), Ann Wagner (D-MO-2), and David Trone (D-MD-6).
Rosen, a founding caucus member, said that the countries cooperate "on tourism, trade, education, health care, energy, regional security. These are the kinds of people-to-people things that make a difference."
The senator also said that Herzog's speech before Congress was "beautiful." "I think he addressed all the issues and thinking about where we're going to go in the future. I think it was inspiring and hopeful, and I feel very good about what he said," she added. (JPost /VFI News)
"A friend loves at all times, and a brother is born for a time of adversity." - Proverbs 17:17