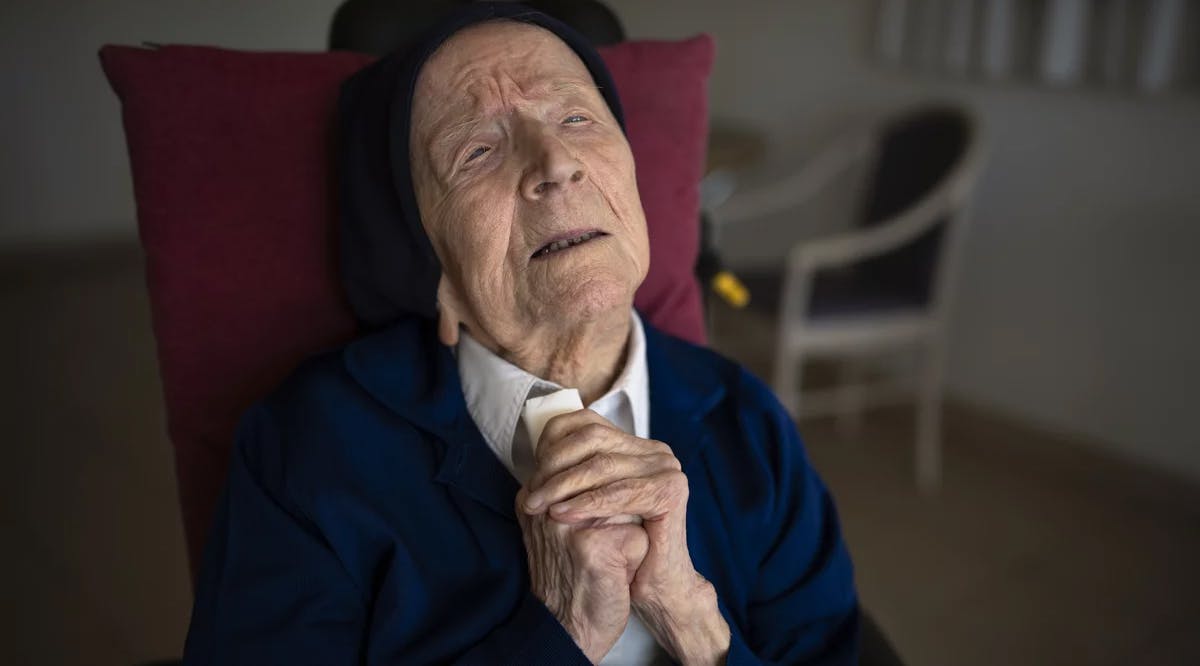 Born A Decade Before WW1: World's Oldest Person Dies at 118
The world's oldest known person, French nun Lucile Randon, has died at the age of 118, a spokesman told French media on Tuesday, January 17.
Randon, known as Sister Andre, a name she took when she joined a Catholic charitable order in 1944, had survived COVID-19 last year.
She was born in southern France on February 11, 1904, when World War I was still a decade away. Randon was the world's oldest living person according to the Gerontology Research Group's (GRG) World Supercentenarian Rankings List.
She died in her sleep at her nursing home in Toulon, spokesman David Tavella said. "There is great sadness but... it was her desire to join her beloved brother. For her, it's a liberation," Tavella, of the Sainte-Catherine-Laboure nursing home said.
Randon's days in the nursing home were punctuated by prayer, mealtimes and visits from residents and hospice workers, according to the report. (INN / VFI News)
"They spend their years in prosperity and go down to the grave in peace." - Job 21:13