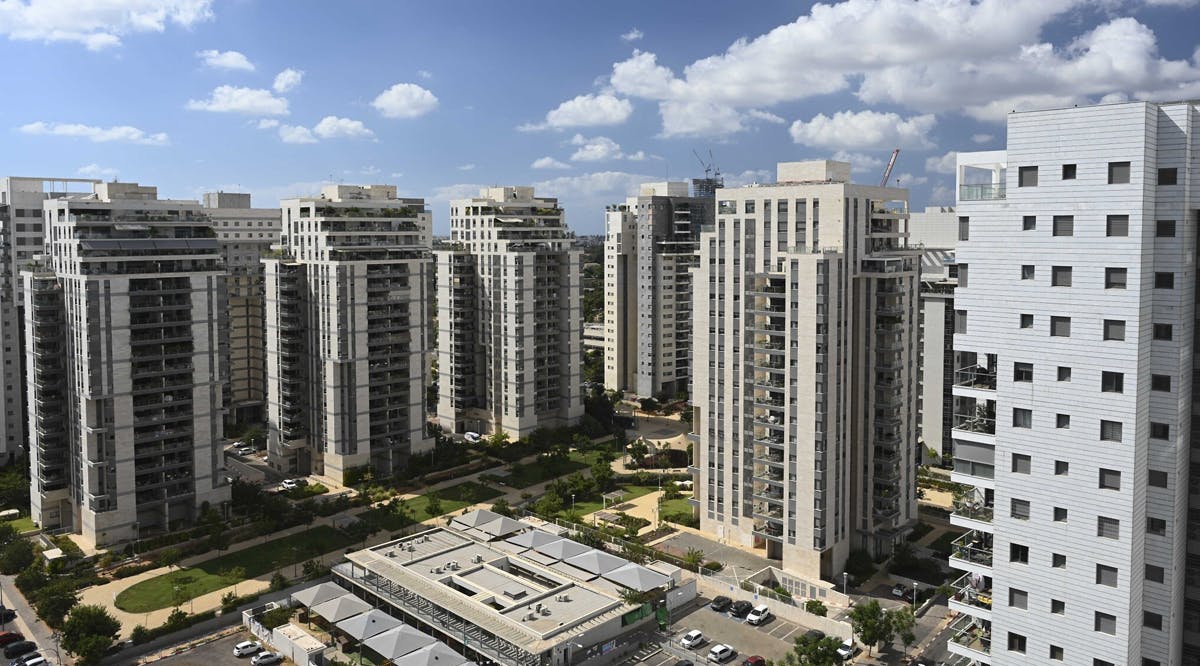 Rise in Housing Prices Slows But Still up Almost 19% from 2021
The persistent rise in housing prices over the course of 2022 slowed in November, but home costs were still up close to 19% compared to the same period in 2021, according to new figures released Sunday, January 15, by the Central Bureau of Statistics (CBS).
The newest housing report showed that housing prices rose by 18.8% on average in October-November 2022 compared to October-November 2021, and by a moderate 0.3% from September-October 2022.
This marked a slight drop from the previous monthly CBS report, which indicated that housing prices rose by a record 20.3% in September-October 2022, compared with the corresponding period in 2021.
It was the largest year-on-year increase since May-June 2010, with a 20.4% rise on May-June 2009, according to CBS figures.
In October-November 2022, the highest price rises were seen in northern Israel, where prices were up 21.7%, followed by central Israel where housing prices increased by 21% on average from October-November 2021.
Prices in southern Israel rose by just over 13% in the same period, according to the report. Jerusalem and Tel Aviv housing prices increased by 15.9% and 18%, respectively.
Overall, prices for new housing — dwellings not sold in the second-hand market or through subsidized housing programs — were up 22.4% in October-November 2022. (TOI / VFI News)
The suggestions, opinions, and scripture references made by VFI News writers and editors are based on the best information received.

Want to see more from VFI? Follow us on Facebook! Our official Facebook name is Vision for Israel. Follow us there and please hit "like" if you like us.