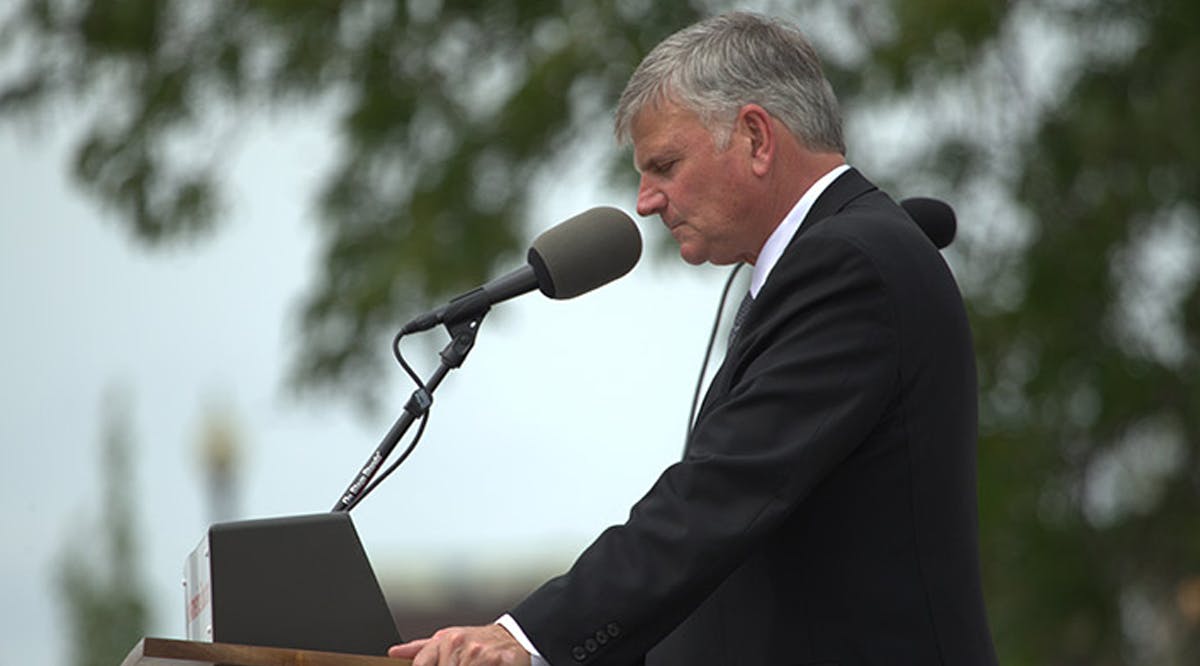 'Asking Every Christian Worldwide to Pray': Franklin Graham Joins Ukrainian Churches in Call for Global Prayer
Samaritan's Purse CEO Franklin Graham took to social media to support a global prayer event organized by Ukraine's churches and pastors to seek peace from Russia's invasion.
"I'm grateful for the churches & pastors across Ukraine & how they're ministering to their communities during these dark days. The Baptist Union of Ukraine put out this urgent request for prayer over the next 2 days. They're asking every Christian worldwide to pray," Graham wrote regarding the prayer event scheduled for Tuesday, March 8, and Wednesday, March 9.
Graham noted that at least one church leader in Ukraine is concerned about losing his freedom of worship if Russian President Vladimir Putin is successful in taking over the nation.
"Ukrainian families are hurting and in desperate need of physical aid and prayer during this difficult time," Graham said in a statement regarding the emergency hospital. "We are deploying life-saving medical care to aid people who are suffering. We want to meet the needs of these families in their darkest moments while pointing them to the light and hope of Jesus Christ." (DailyWire / VFI News)
"God, we ask You to bring light and peace to Ukraine during this violent time, and that many souls will be saved."