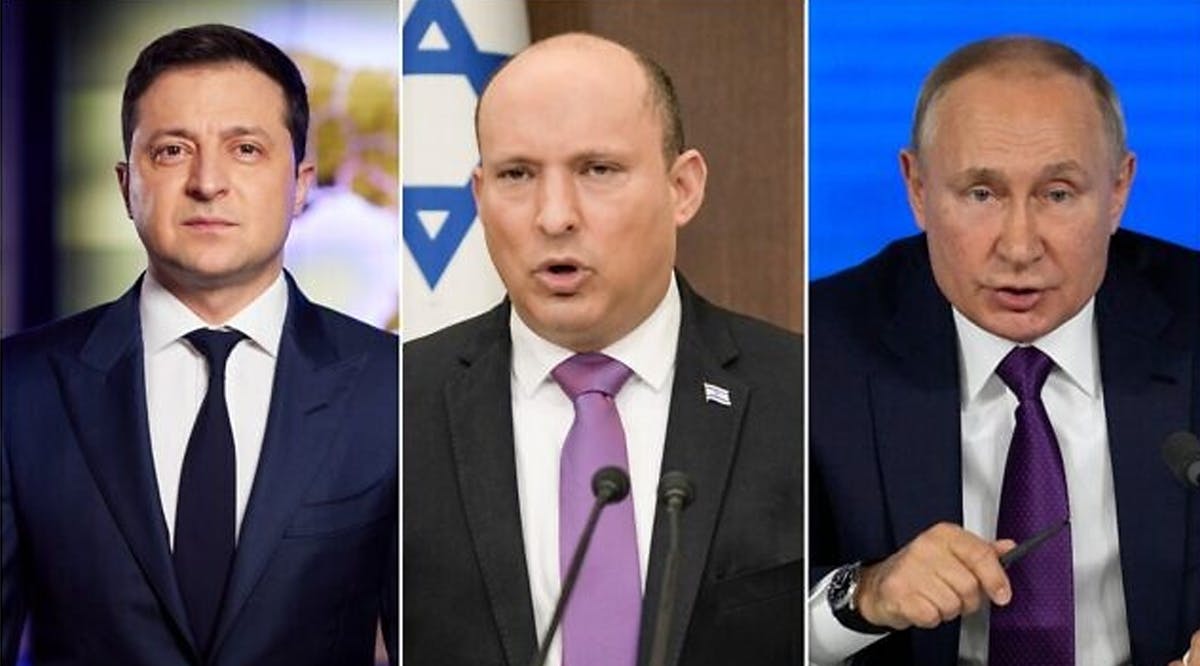 Zelensky Thanks Bennett for Mediation Efforts
Ukrainian President Volodymyr Zelensky on Tuesday, March 8, thanked Prime Minister Naftali Bennett for his diplomatic efforts to bring an end to Russia's war on Ukraine.
Bennett and Zelensky spoke for the fourth time since the former met with Russian President Vladimir Putin in Moscow on Saturday, March 5.
Bennett spoke with Putin again after the call with Zelensky on Tuesday.
Israeli sources say Bennett has been passing messages between the sides and not bringing up a proposal of his own.
Bennett has served more as an intermediary between Putin and the West than between Putin and Zelensky, according to the sources, with Western leaders looking to Bennett as someone who can report Putin's position and state of mind to them because of good relations between Israel and Russia.
More serious negotiations are taking place directly between Russia and Ukraine, and Putin has made an offer that he considers to be final, according to reports in Hebrew media: Zelensky would have to give up on the Donbass region and agree to his country having a smaller army, as well as declare neutrality between Russia and the West and abandon his attempt to join NATO. (JPost / VFI News)
"Blessed are the peacemakers, for they shall be called sons of God." - Matthew 5:9