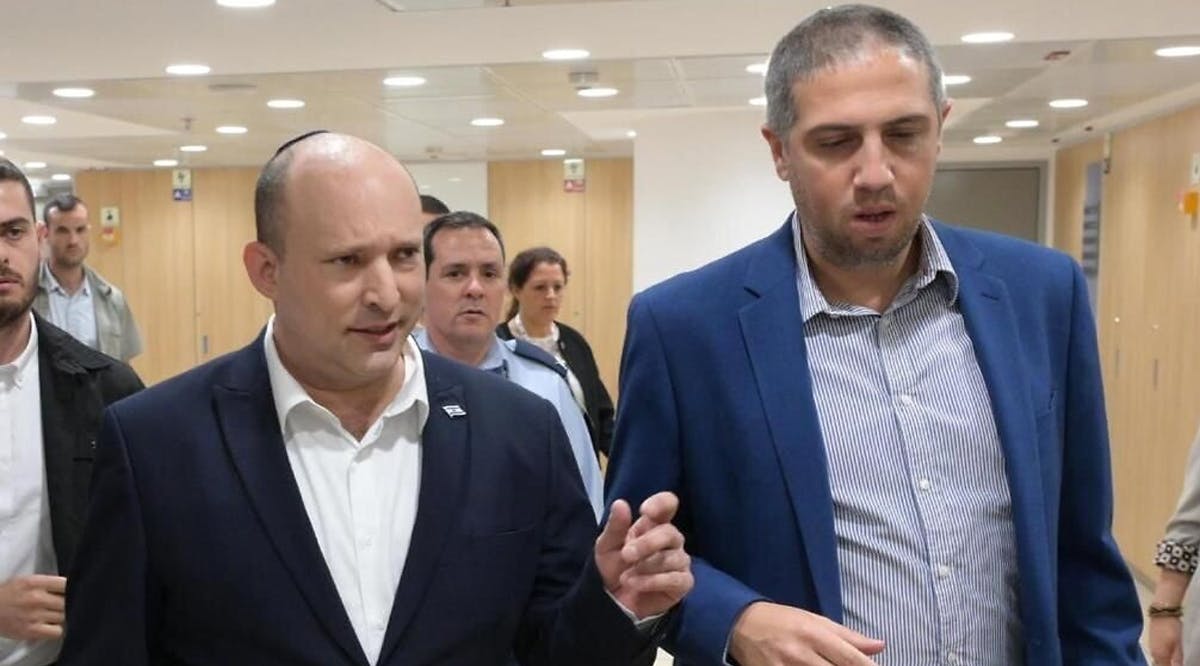 Bennett's Chief of Staff Quits, in Latest Sign of Discord in PM's Office
Tal Gan-Zvi, Prime Minister Naftali Bennett's chief of staff, will be stepping down in the coming weeks, Bennett's office announced on Monday, May 23.
Gan-Zvi, who has advised Bennett since 2013, submitted his resignation, according to the Prime Minister's Office.
Bennett called Gan-Zvi's "wisdom, management skills, and fruits of his labor" a valuable asset, and referred to his aide as "one of my pillars."
"I had the privilege over the past year to work with a true public servant for whom Israel's well-being was and remains always at the front of his mind," Gan-Zvi, 41, said in a statement thanking Bennett.
Gan-Zvi's request comes less than two weeks after another top Bennett adviser announced she would be leaving.
Shimrit Meir, seen as a rival of Gan-Zvi's within Bennett's office, announced in a resignation letter that she would leave on June 1.
Meir, the senior adviser for foreign affairs, is also one of Bennett's closest aides. However, she reportedly clashed repeatedly with Gan-Zvi and other political advisers who felt that she was trying to extend her influence into their spheres, including advising Bennett on his political strategy and responses to crises such as the coronavirus and the departure of MK Idit Silman from the coalition.
Gan-Zvi's resignation was seen as a further sign of instability in the government, which is struggling to survive after losing its majority. (TOI/ VFI News)