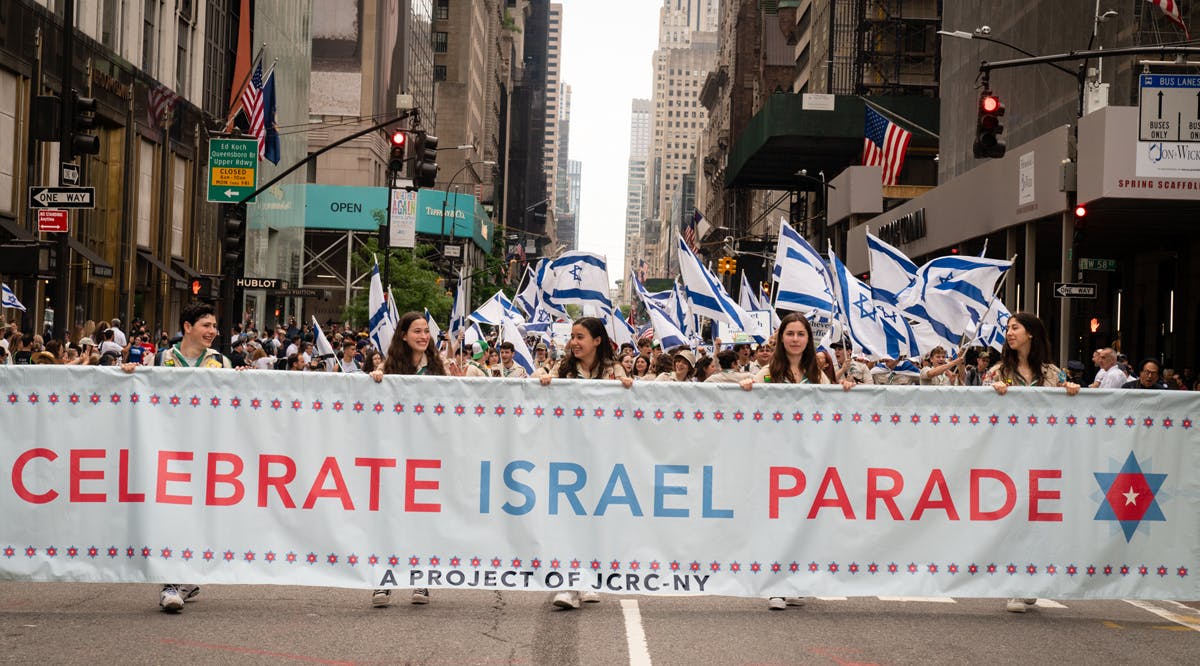 Tens of Thousands March in New York's Israel Parade in Major Show of Solidarity
Tens of thousands marched in New York City's Celebrate Israel parade on Sunday, May 22, in a significant and long-delayed affirmation for the area's Jewish communities and Israel supporters.
Hundreds of groups representing a broad swath of American Jewry — from yeshiva students to bikers — marched and rode down Manhattan's Fifth Avenue, along with top American and Israeli government officials.
The parade billed as the largest expression of solidarity with Israel outside of its borders is normally held annually but had not taken place in three years due to the pandemic. It is meant to be both a public show of support for Israel, including at the political level and a chance for New York Jews to get together.
The march came during a fraught period. Since the last parade in 2019, antisemitism has surged in New York, the partisan climate has continued to stoke tensions between Jewish groups and fray political support for Israel, and sizable anti-Israel marches have taken place in the city. Yet the parade passed without incident, and a protest against the event was sparsely attended.
A heavy police presence secured the area around the parade, with manned barricades and police vehicles monitoring entries to the area starting a couple of blocks away.
A New York City Police Department marching band led the procession, which passed by thousands of spectators, many waving flags in front of the avenue's flagship company stores, for several hours on Sunday afternoon. Many Israelis chatted in Hebrew on the sidelines and in the procession. (TOI / VFI News)
"Lord, we ask that you eliminate antisemitism and thank you for allowing your people to gather freely and safely."
The suggestions, opinions, and scripture references made by VFI News writers and editors are based on the best information received.

Want to see more from VFI? Follow us on Facebook! Our official Facebook name is Vision for Israel. Follow us there and please hit "like" if you like us.