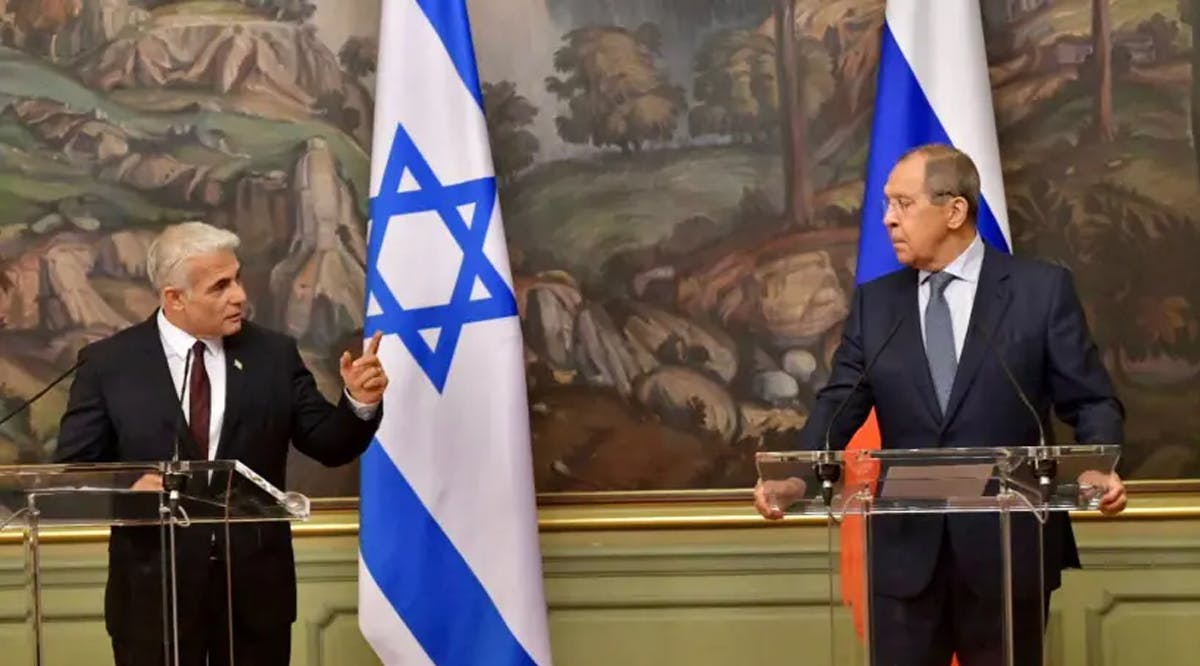 Lapid Says Israel Will Defend Itself Against Iran in Syria
Israel will continue to defend itself against Iranian actions in Syria, Foreign Minister Yair Lapid said in Moscow, following a meeting with Russian Foreign Minister Sergey Lavrov, amid concerns about Russian moves to curb Israeli strikes.
"Israel will not sit by quietly while Iran builds terror bases on our northern border [with Syria], or while Iran supplies advanced weapons to terror organizations – weapons intended to be used against us," Lapid said.
There cannot be regional stability as long as Iran maintains a presence and continues to export terror, he warned.
"We will maintain our ability to defend ourselves in the face of threats from Syria and elsewhere," Lapid added.
The foreign minister acknowledged Russia's "key interests in the region," and said that is why the "necessary and effective" military deconfliction mechanism between Moscow and Jerusalem exists.
On Sunday, September 5, a Russian-made missile launched from Syria landed in the Gush Dan region. Two weeks before that, the Russian military in Syria said the air defense system it supplied to Syria shot down 22 of 24 missiles launched by Israel.
Israel and Russia, which have soldiers in Syria, have a deconfliction mechanism regarding Israel's aerial campaign to stop Iran from establishing bases near Israel's borders.
That mechanism seems to have been going less smoothly of late, as the Russian military message on missiles came on the heels of a report in the London-based ASharq al-Awsat in July that Moscow believes Washington has given it a green light to foil Israeli airstrikes in Syria.
In response to a question from a Russian journalist, Lapid said that "Israel is not considering and never will consider returning the Golan Heights to Syria."
Lapid also warned that Israel reserves the right to act against Iran's nuclear program. (JPost/ VFI News)
"God, we ask that you defend Your people in Israel and Syria, and protect us from those who wish us harm."
The articles included in this publication do not necessarily reflect the views or opinions of Vision for Israel. We try to provide accurate reporting on news pertinent to Israel, the Middle East, the diaspora, and Jewish issues around the world—and we hope that you find it both informative and useful for intercessory prayer.