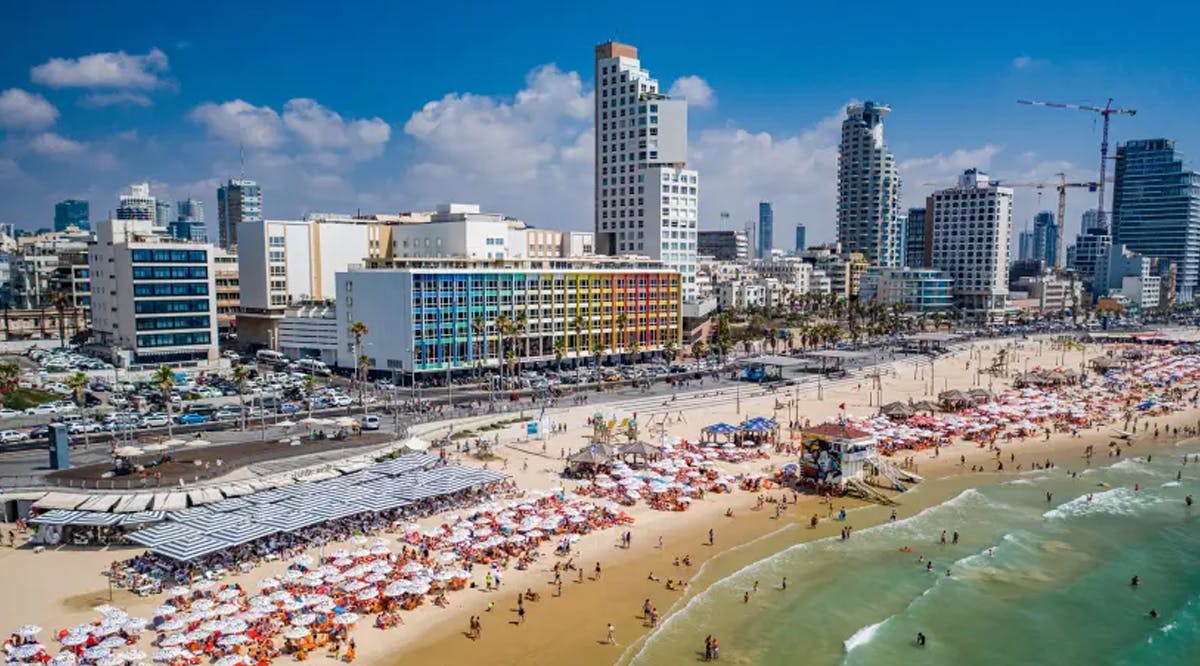 Tel Aviv Ranks 8th on Time Out's Best Cities in the World
Tel Aviv made Time Out magazine's top cities in the world in 2021, which was published on Wednesday, September 8.
Of the 37 cities that the magazine lists, Tel Aviv places high at number 8, beating out cities like Tokyo, Los Angeles, London, Barcelona, Sydney, Shanghai, Buenos Aires, Dubai, and Paris.
The section on the Israeli city refers to it as the "city that never sleeps."
Regarding the attractions, Time Out notes that Tel Aviv has "spaces like Dizengoff Square played host to gigs, screenings, and talks."
According to the Time Out poll, 81% of Tel Aviv residents believe their city to be "fun."
Time Out acknowledged Tel Aviv's Carmel Market and Park HaMesila as notable attractions within the city.
Cities that placed higher than Tel Aviv include Montreal, New York, Copenhagen, and Amsterdam. (JPost / VFI News)
But as it is, they desire a better country, that is, a heavenly one. Therefore God is not ashamed to be called their God, for he has prepared for them a city. - Hebrews 11:16
The suggestions, opinions, and scripture references made by VFI News writers and editors are based on the best information received.

Want to see more from VFI? Follow us on Facebook! Our official Facebook name is Vision for Israel. Follow us there and please hit "like" if you like us.