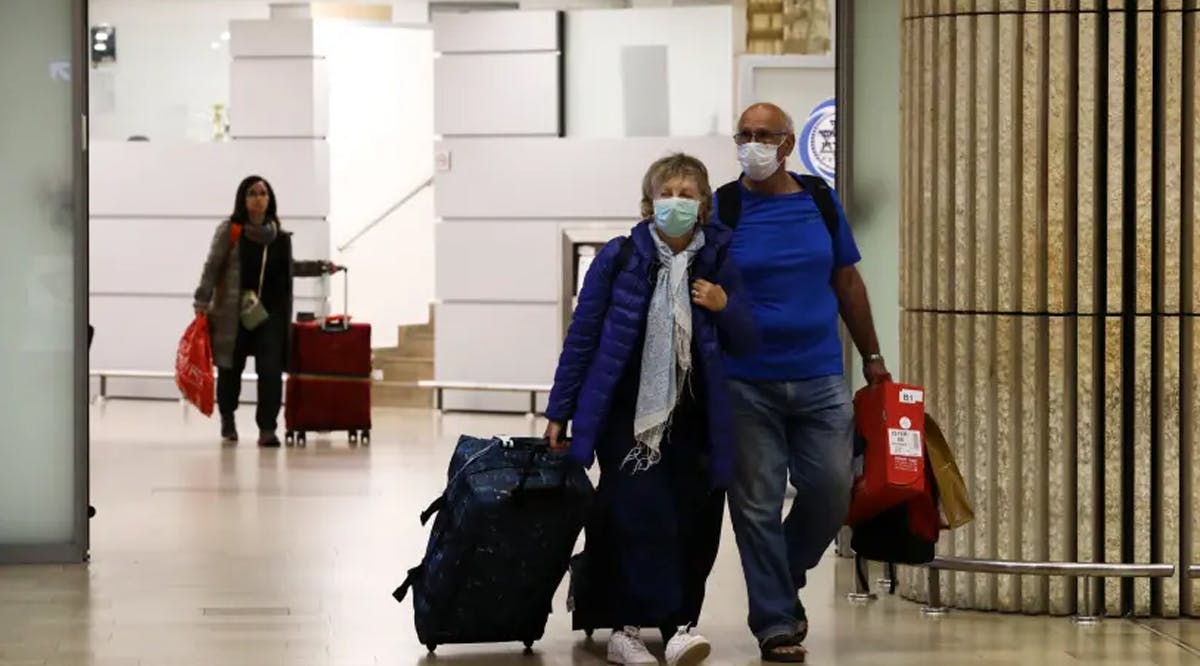 Tourist Groups Allowed into Israel Without Isolation Beginning in Two Weeks
Foreign groups of vaccinated tourists from selected countries will be allowed into Israel again starting September 19 in the framework of a special pilot program, the Tourism Ministry told The Jerusalem Post on Sunday.
In order to qualify, the tourists will need to present proof of a second vaccination recognized by the Israeli Health Ministry received within the last six months or of a third vaccination. When they land, visitors will be required to take a serological test to prove the presence of antibodies in their blood.
Only tourists coming from countries classified as "yellow" or "orange" by the Health Ministry can be part of the groups. Currently, these include all the nations in the world except for Brazil, Bulgaria, Mexico, and Turkey, which are classified as "red."
The ministry said that travel agents and tour operators can submit requests for groups from 5 to 30 tourists, as was the case before the program was temporarily halted due to increased morbidity in Israel and around the world as a result of the coronavirus Delta variant. The program does not limit the total number of foreign tourist groups allowed into the country.
The ministry said it expects applications to start arriving last week, after Rosh Hashanah. Israeli borders have been closed to foreign nationals for a year and a half, with very limited exceptions. (JPost/VFI News)
"God, we ask that you continue to protect Israel and its people from COVID-19."