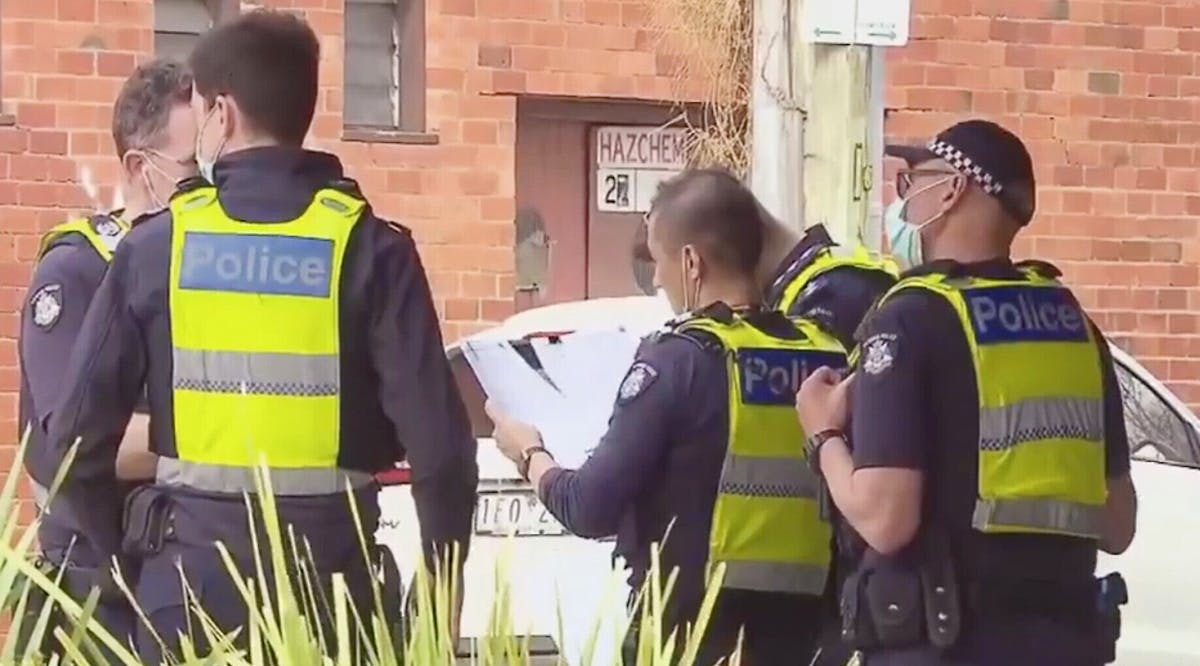 Aussie Cops Surround Synagogue, Fine Rosh Hashanah Worshipers in Lockdown Breach
Australian police on Tuesday, September 7, issued fines to worshipers at a synagogue in Melbourne where a group of Orthodox Jews held Rosh Hashanah services in apparent violation of pandemic lockdown ordinances.
According to local reports, some 100 worshipers gathered inside the synagogue at around 5 a.m. and refused to leave until nightfall.
Police surrounded the synagogue after receiving calls of a suspected mass gathering held in breach of COVID-19 restrictions. A police source told The Age newspaper that officers were not going to force their way into the synagogue and waited for worshipers to come out.
Each attendee received a fine of $5,452 Australian dollars ($4,026 USD) upon leaving the synagogue, the report said.
Victoria, the state where Melbourne is located, has strict stay-at-home orders in place, with residents barred from holding gatherings or leaving their homes each night during curfew, among other sweeping restrictions.
"I understand this has been a very difficult year for lots of people that can't go and do the things that they want to do," Victoria Premier Daniel Andrews said. "But if we don't follow these rules, then we will all have to wait longer to do the things that we want to do. That's why the rules apply to everybody."
He also noted Jewish leaders have previously condemned lockdown violations.
The Jewish Community Council of Victoria put out a video last week urging local Jews to adhere to coronavirus restrictions and mark the Jewish new year at home. (TOI / VFI News)
"God, we ask that you bring COVID-19 to an end, so Your people may gather freely once again."