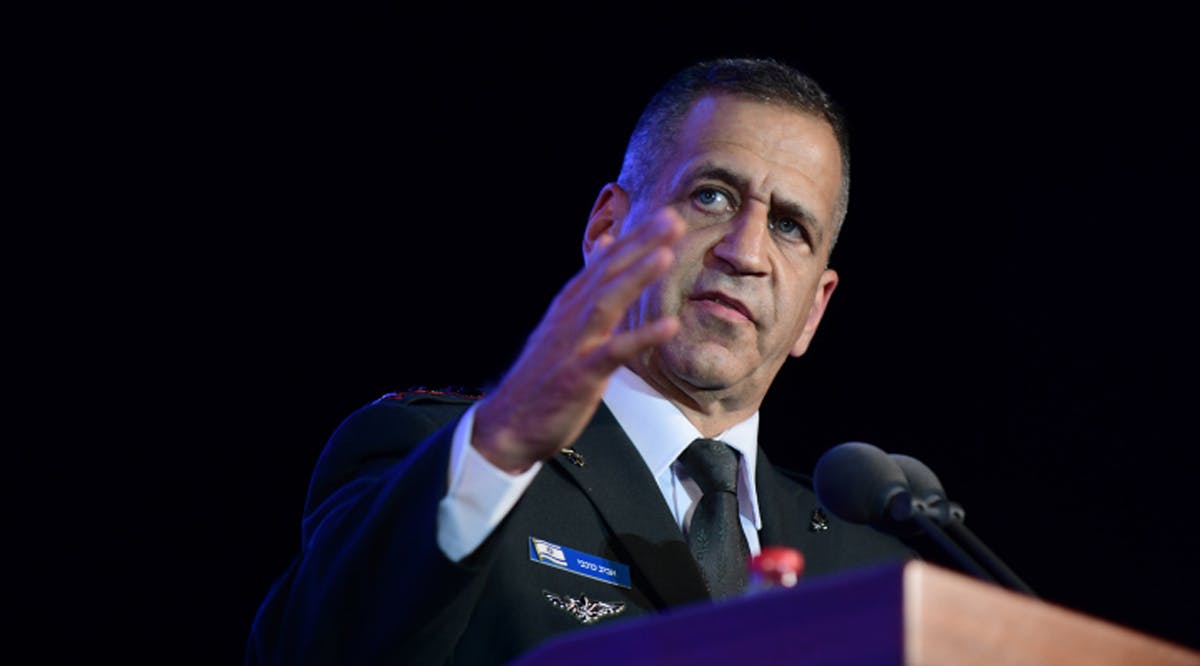 Israel Accelerating Iran Strike Plans, Acting Throughout Mideast
Israel has "greatly accelerated" preparations for action against Iran's nuclear program, military chief Aviv Kohavi said in an interview published Monday, September 6.
Kohavi said that "a significant chunk of the boost to the defense budget, as was recently agreed, was intended for this purpose. It's a very complicated job, with much more intelligence, much more operational capabilities, much more armaments. We're working on all these things."
The head of the Israel Defense Forces said the military's current main objective is "minimizing Iranian presence in the Middle East, with an emphasis on Syria…but these operations take place throughout the Middle East. They're also against Hamas, against Hezbollah."
Kohavi said Israeli strikes and other operations had "greatly diminished Iran's presence and weaponry in the northern arena, certainly in comparison to what they sought." He said the army was "very active in disrupting the smuggling routes of Hezbollah, of Hamas, of Iran, in all regions."
The IDF "is operating at much greater depths, at 360 degrees throughout all the Middle East. It doesn't wait for the threat to come. It prepares, it meets [the threat] head-on, neutralizes it, roots it out."
Defense Minister Benny Gantz also issued threats against Iran last month, telling foreign diplomats that Israel may have to take military action against Iran.
"The State of Israel has the means to act and will not hesitate to do so. I do not rule out the possibility that Israel will have to take action in the future in order to prevent a nuclear Iran," Gantz said.
Though Iran is believed to be two months away from obtaining the fissile material needed for a bomb, the IDF has assessed that it would take at least several more months from then before Tehran would be capable of producing a deliverable weapon, needing that time to construct a core, perform tests and install the device inside a missile. (TOI / VFI News)
"God, we ask you to protect Israel from Iran, and keep Your people safe from any threats or wars between the countries."