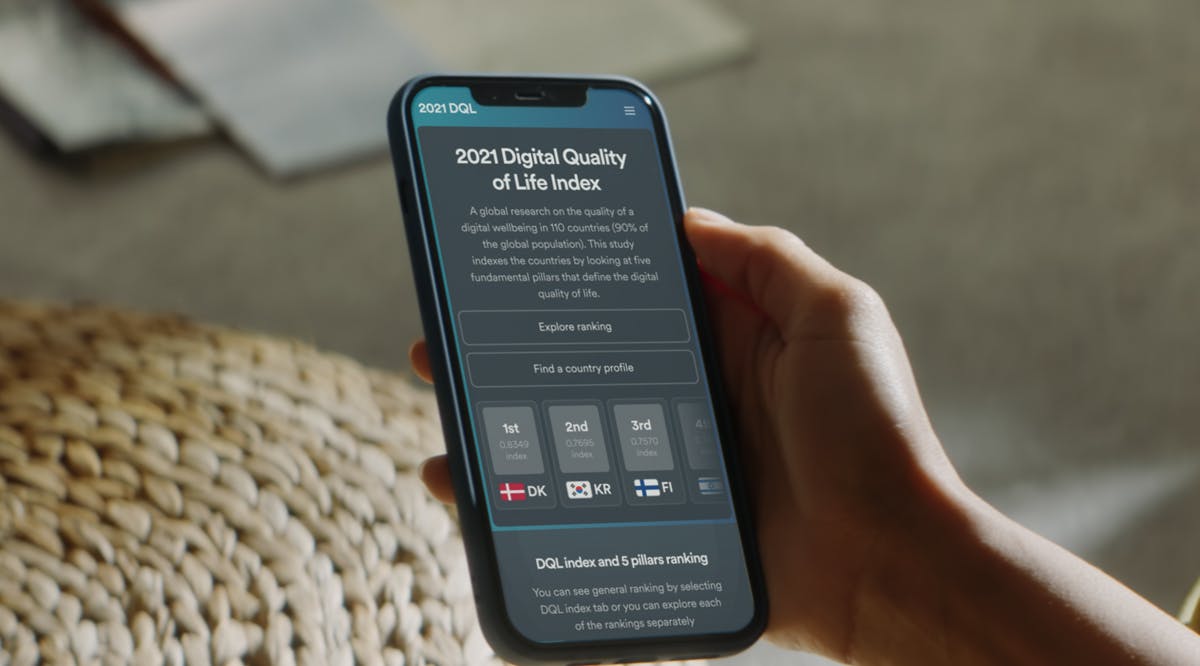 Israel Rises to 4th in World for Digital Quality of Life
Israel has significantly improved its internet quality but remains iffy on infrastructure, according to the annual Digital Quality of Life Index 2021, which ranked 110 countries worldwide on digital wellbeing based on factors such as internet affordability and quality, infrastructure, and digital government services.
The survey, compiled by the virtual private network provider Surfshark, was released last week with Israel ranking fourth overall, up four spots from the 2020 index, which examined 85 countries. Israel's 2021 rating surpassed that of the US, which ranked 5th, Switzerland, 8th, and the UK, 10th.
Denmark took the top spot in the index, followed by South Korea and Finland. The bottom five countries were Ethiopia, Cambodia, Cameroon, Guatemala, and Angola.
The annual survey, now in its third year, evaluates countries based on a set of five "pillars" — internet affordability, internet quality, e-infrastructure, e-security, and e-government — and 14 indicators such as internet speed, GDP per capita, mobile internet price and broadband internet price. The study is based on open-source information provided by the United Nations, the World Bank, Freedom House, the International Communications Union, and other sources.
According to the 2021 survey, Israel dropped down from the top spot for internet affordability (mobile and broadband) last year to second place overall, but did rank first for broadband internet affordability. The index looked at the number of hours people had to work per month to afford the cheapest broadband internet package for this pillar. In Israel, it was only 19 minutes, four minutes less than 2020, whereas globally, the figure stood at around six hours of work. (TOI/VFI News)