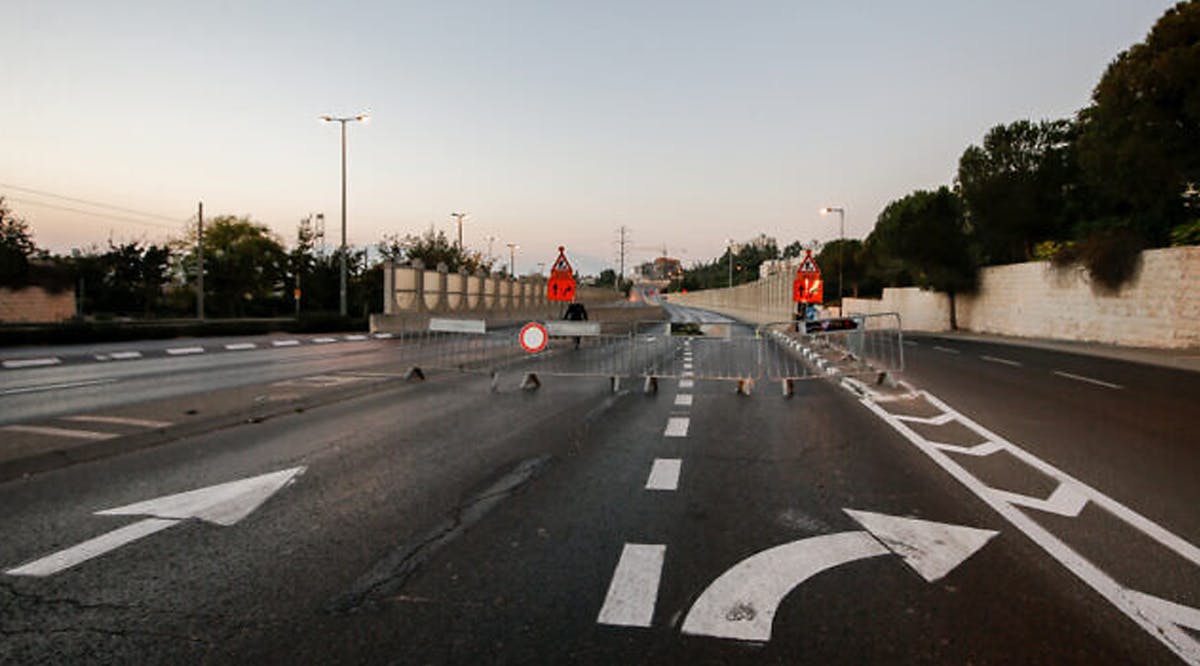 Israel Shuts Down for Yom Kippur, Forces on High Alert
Israel shut down on Wednesday evening, September 15, for Yom Kippur, the Jewish Day of Atonement and the holiest day of the Jewish calendar, even as security forces remained on high alert amid a recent spike in attacks and with two escaped Palestinian security prisoners still on the run.
This Yom Kippur came as the country is battling a fresh wave of coronavirus and Wednesday saw long lines and a rush to get tested before most testing stations also shut for the holy day.
All flights in and out of Ben Gurion airport ceased at 1:35 p.m. The airport reopened Thursday night with arrivals starting at 9:30 p.m., while departures resumed at 11:30 p.m. During this period Israel's air space was also closed to flights passing through.
Border crossings also shut just after noon and reopened at 10 p.m. on Thursday.
As sundown approached, all local radio and television broadcasts gradually fell silent. Public transport also halted with buses and trains stopping their routes until after the fast day. Inner-city buses gradually restarted from 8 p.m., while inter-city transport restarted from 9:30 p.m. Thursday.
Roads were largely clear of cars by early evening as is the national tradition — to be replaced with multitudes of people on bicycles and other non-motorized vehicles.
Driving during the Jewish Day of Atonement is considered taboo, and many secular Israelis have turned the day into a biking holiday, taking advantage of the car-free roads. (TOI / VFI News)
Now on the tenth day of this seventh month is the Day of Atonement. It shall be for you a time of holy convocation, and you shall afflict yourselves and present a food offering to the Lord. - Leviticus 23:27