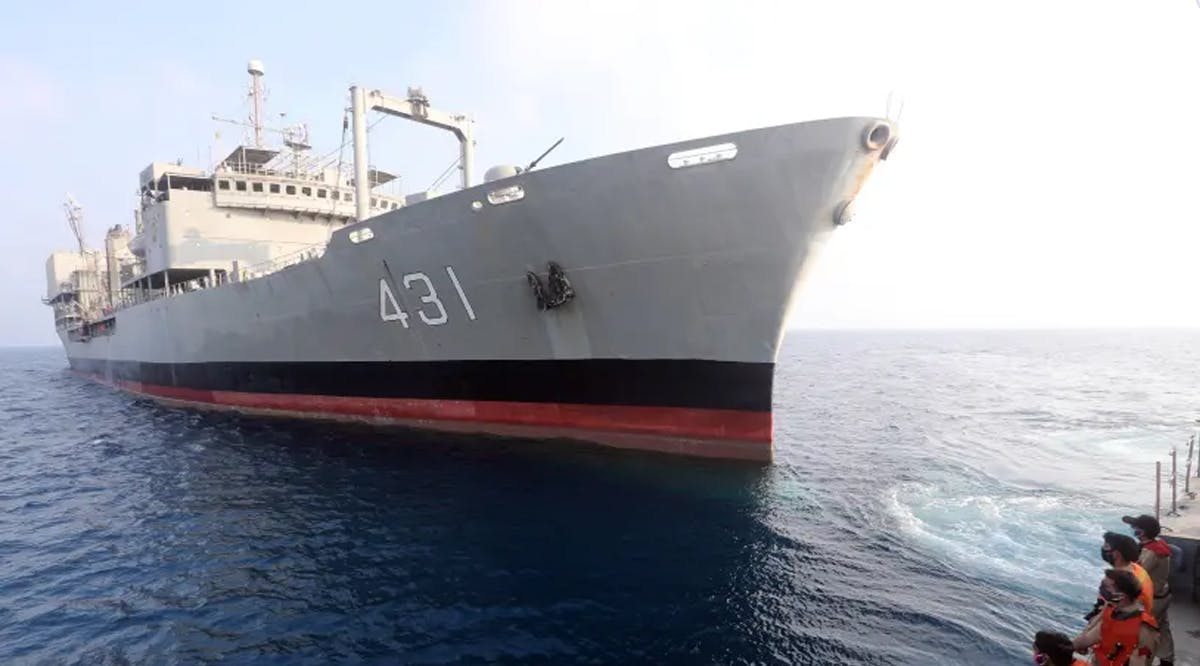 Iranian Fuel Ship Enters Syrian Waters to Help Hezbollah
An Iranian ship carrying fuel reportedly reached Syria's territorial waters. This will be a major gamechanger for Lebanon and Hezbollah, which aims to profit off the Iranian fuel that is being shipped. The fuel will supposedly be offloaded at a Syrian port and then transferred to Lebanon.
In July 2019, UK Royal Marines temporarily seized a large tanker named the Grace 1, which was on its way to Syria. Tehran has also sent ships to Venezuela carrying gasoline. The US seized fuel from some of those ships in the summer of 2020.
Hezbollah has been at odds with the US and wants to use the fuel delivery to show it can run Lebanon's economy. Hezbollah also wants closer ties with China via Iran. The terrorist group has, in the past, slammed US Ambassador to Lebanon Dorothy Shea.
"As US officials, we are working hard to find ways to resolve the fuel crisis, and there is no incentive for Lebanon to rely on Iranian fuel or any other fuel being shipped from Syria," US Senator Chris Murphy said in Beirut yesterday, according to reports. The same reports note that Syria is under sanctions from the US.
"Informed sources report that due to technical reasons, Iraqi oil is expected to enter Lebanon with a delay, and also in the shadow of the ambiguity of the US decision to import gas from Egypt to Lebanon, the convoy of Iranian fuel ships, which is the first that will enter Lebanon within a week. This is the only hope of the Lebanese people in the shadow of the suffocating US siege against Lebanon," Iran's Tasnim says. The news agency is close to the Iranian regime and the IRGC. Iran's Fars News has the same report on the tanker.
Al-Akhbar notes that the "Iranian ship is loaded with diesel, which Hezbollah Secretary-General Sayyed Hassan Nasrallah announced on the Ashura commemoration that it set off from Iran and that its final cargo destination will be Lebanon, entered Syrian territorial waters yesterday." The involvement of Hezbollah and Nasrallah shows that the Iranian-backed group wants credit for this shipment. (JPost / VFI News)
"Lord, we ask that the powers fueling terror groups in the Middle East, and especially Hezbollah, will become powerless and that their evil plans will be thwarted."