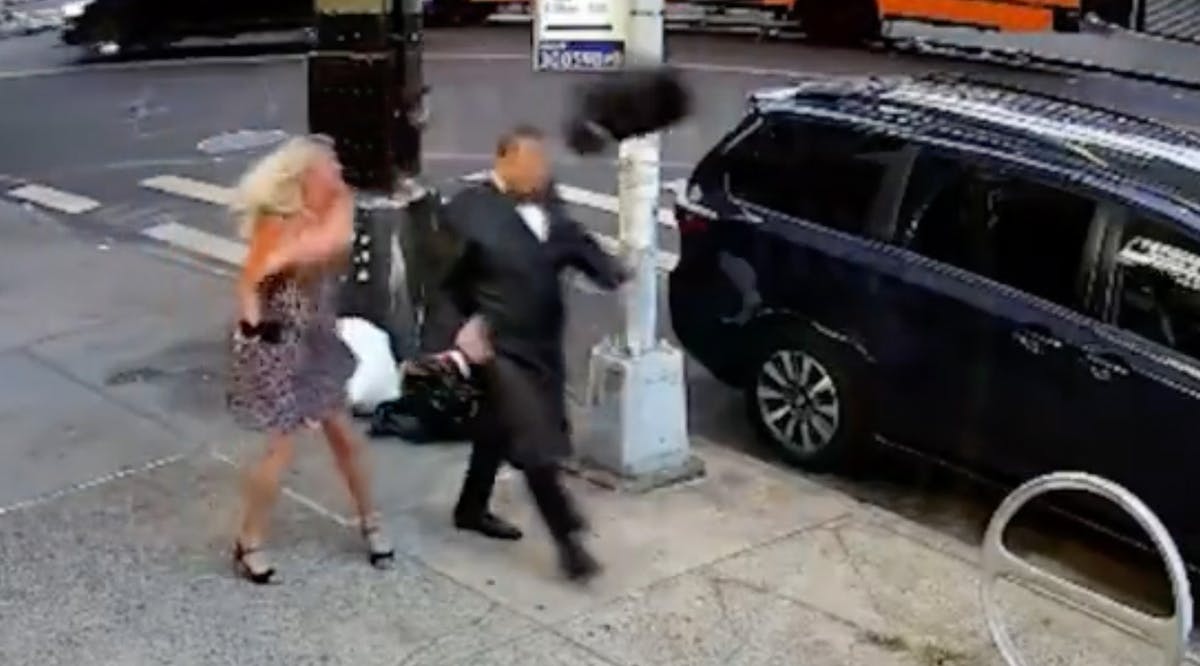 New York Mayor Condemns 'Outrageous Attacks' on Jews, as Near-Daily Assaults Continue
New York City Mayor Eric Adams on Sunday, September 18, condemned attacks on Jews as near-daily assaults on community members continued, drawing calls for more US government action.
"These outrageous attacks on our Jewish community won't be tolerated, not in our city," Adams said in response to a video showing a woman striking a Jewish man.
The video posted by Boro Park Shomrim, a neighborhood watch group, showed the woman pursuing an ultra-Orthodox man down a city sidewalk, screaming at him. She then swatted off his kippah and shtreimel, a traditional hat worn by Haredi men on Shabbat and holidays.
Boro Park Shomrim said the woman had been arrested. "We will keep our streets safe," Adams said, thanking police for "their quick response to these acts of anti-Semitic hatred."
New York State Governor Kathy Hochul said, "Acts of antisemitism are abhorrent and unacceptable. Hate crimes will not be tolerated in New York, and we've strengthened our laws to further hold perpetrators accountable." The American Jewish Committee, Anti-Defamation League, US House Representative Jerry Nadler, and local politicians also condemned the attack. (TOI / VFI News)
"God, we ask that you protect Jewish people who are being persecuted for their faith all over the world and that you help other nations realize the severity of such attacks so that they consistently take action against the perpetrators."