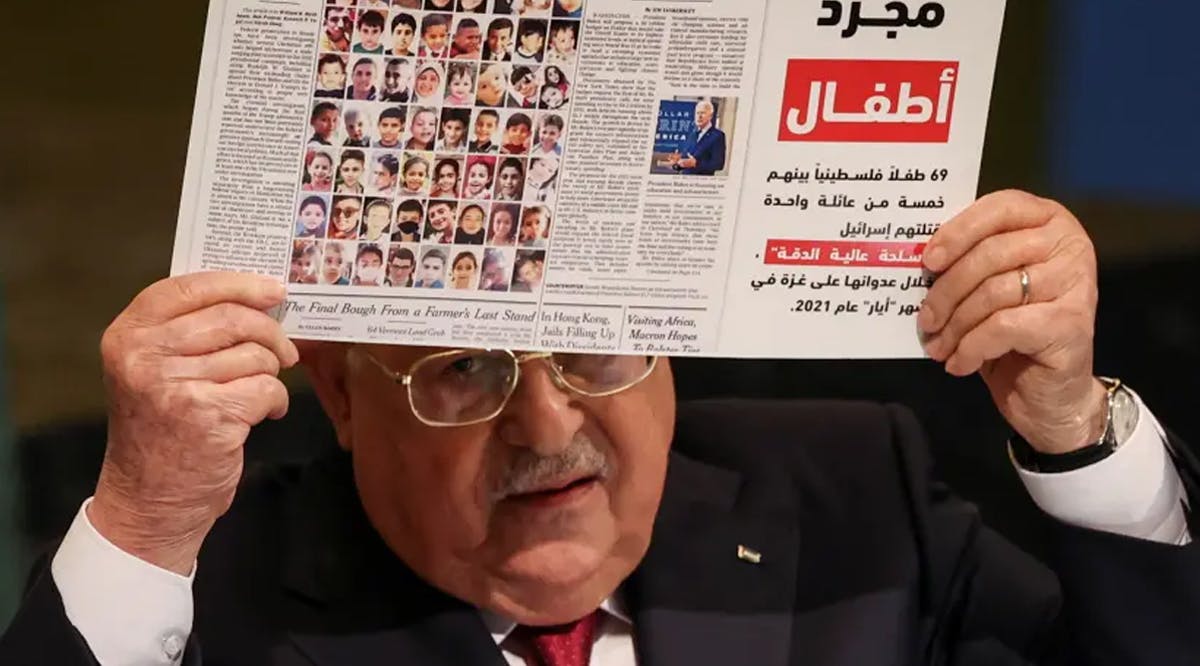 Abbas Accuses Israel of Destroying Two-State Solution, Urges Return to Peace Negotiations
Prime Minister Yair Lapid on Thursday, September 22, claimed that a two-state solution to the Israeli-Palestinian conflict was "the right thing" for Israel, but he cautioned that a future Palestinian state must not be "another terror base". This statement was well received by the Israeli left, praising Lapid for his diplomatic solution, however, others such as former prime minister Naftali Bennett disagreed with this approach.
Palestinian Authority President Mahmoud Abbas on Friday, September 23, welcomed the renewed talk about the two-state solution by world leaders, including Prime Minister Yair Lapid, and called on Israel to return to the negotiating table with the Palestinians.
"Yesterday I listened to US President Joe Biden, Israeli Prime Minister Yair Lapid and other world leaders who voiced support for the two-state solution," Abbas said, referring to Lapid's speech, as well as a statement issued later by Biden backing the Israeli premier's stance. "We yearn for peace, so let us make this peace in order to live in security, stability and prosperity."
However, he accused Israel of destroying the two-state solution, saying that it has decided not to be a partner for peace with the Palestinians. Abbas announced that the Palestinians have decided to renew their bid to gain full membership in the United Nations and warned against attempts to obstruct the move.
Addressing the United Nations General Assembly, he again used the podium to launch a scathing attack on Israel, accusing it, among other things, of committing "massacres" against the Palestinians and "assaults" on Islamic and Christian holy sites. The Palestinians, Abbas said, will ask the International Criminal Court (ICC) to launch an investigation into the "crimes and massacres committed by Israel." (JPost / VFI News)
"God, we ask that you protect our reputation and enable people to see Israel's rights and point of view, without letting anyone twist our words in their favor."