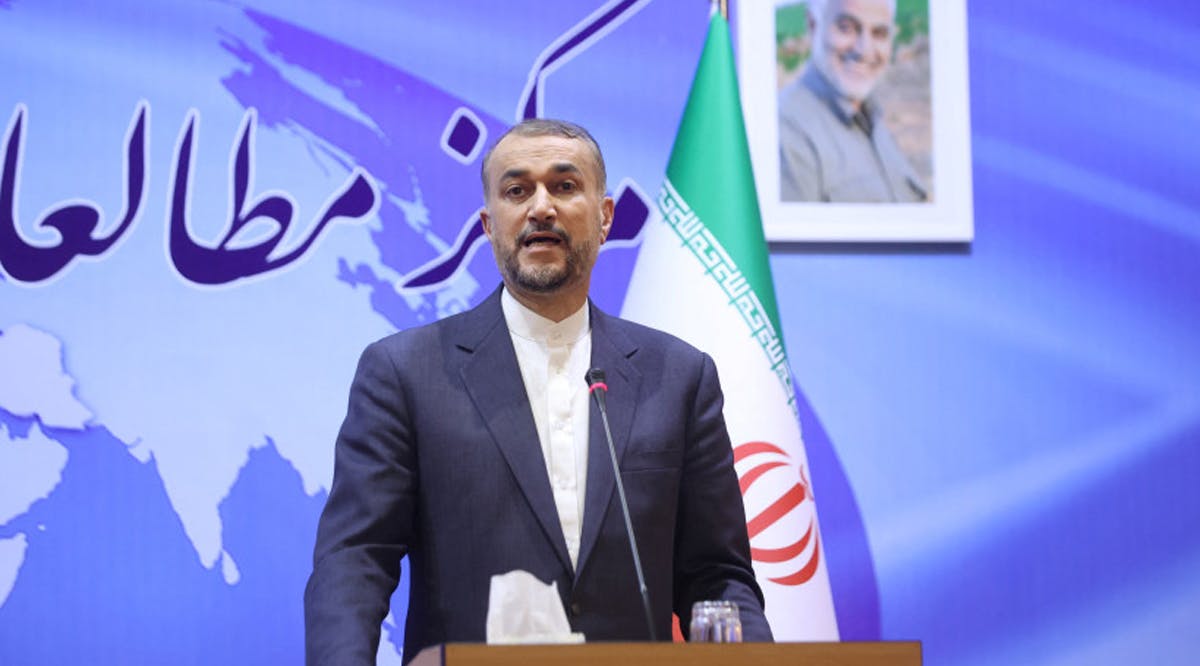 Iran Slams Israel for Alleged Strikes in Syria, Possible Saudi Normalization - Analysis
Iran is closely watching the reports of potential moves for normalization between Israel and Saudi Arabia. In a long series of comments to the media by Nasser Kanani, a spokesman for Iran's foreign ministry, the regime revealed how closely it is monitoring these developments.
In addition, Iran is focused on Syria and it is threatening Israel regarding Syria. Iranian media reported that Iranian Foreign Minister Hossein Amir-Abdollahian met his Syrian counterpart and slammed Israel's actions in Syria.
"We strongly condemn the repeated attacks of the Zionist regime on the territory of Syria and the continuation of these attacks," he said. "This regime is the main source of instability in the region." Amir-Abdollahian hinted that these alleged incidents would not go "unanswered" and that the region would not be "indifferent" to the actions of Israel.
Meanwhile, Iran is attempting to seize command of the Syrian army. The takeover was achieved in part by the assimilation of Shiite militias into the Syrian army. According to an Israeli media outlet's assessment, the "al-Imam Hussein Brigade" militia (or at least some of its subunits), was integrated as an organic force within the 4th Division, and the militia operatives actually became division soldiers.
Also, Iran is seeking to take over other key parts of the Syrian defense industry, such as its chemical weapons industry, a new report by the Alma Research and Education Center, said on Wednesday, August 2. "Iran's major focus is to develop and manufacture precision missiles and rockets, cruise missiles, and unmanned aerial vehicles (UAVs) on Syrian soil," the Alma report says. (JPost / VFI News)
"God, we ask that You assist us in creating powerful political alliances and in thwarting any and all attempts to destabilize our nation. We trust that no foe will be able to interrupt our plans or create misconceptions about our mission and military actions. We also pray that their own malicious plans will not flourish. "