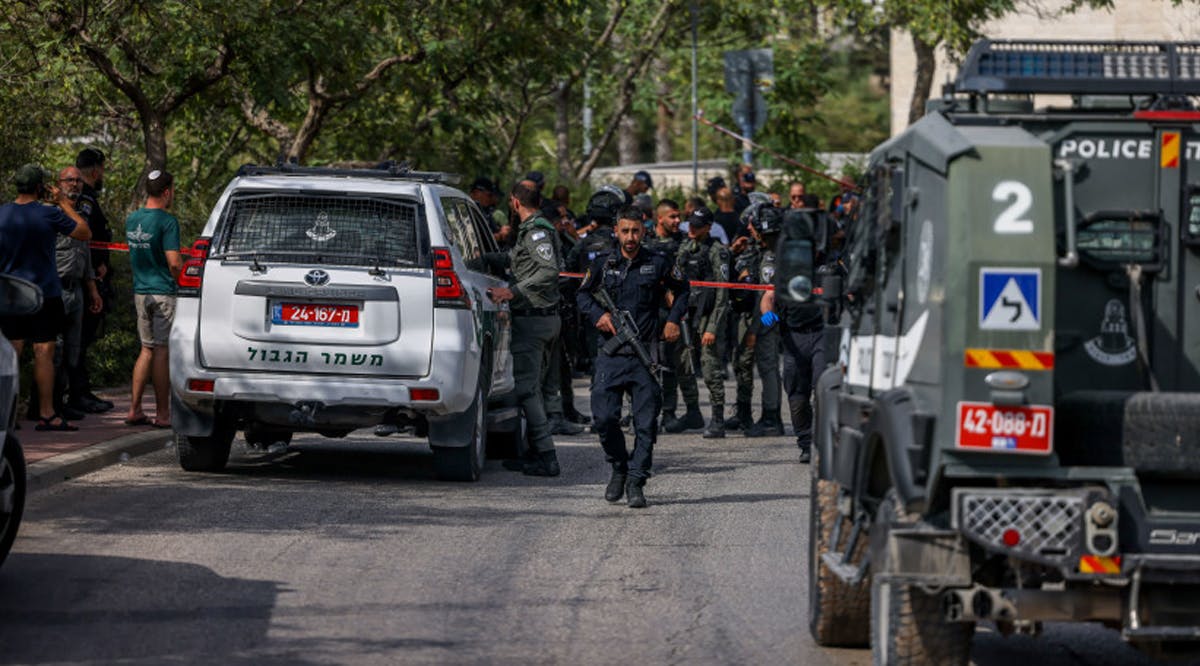 Six Wounded in Ma'aleh Adumim Shooting Attack, Terrorist Killed
Two people were seriously wounded and four others were wounded in light-moderate condition in a terrorist shooting attack near a shopping mall in Ma'aleh Adumim in Judea and Samaria on Tuesday afternoon, August 1.
The suspected terrorist was shot by an off-duty Border Police officer, with footage from the scene showing the suspect laying unresponsive on the ground. The terrorist reportedly was dressed as a security guard, used a handgun in the attack and was carrying a backpack containing extra ammunition.
The Shin Bet said on Tuesday that the terrorist was Muhannad Muhammad Suleiman Al-Mazara'a, 20, a resident of the town of al-Eizariya and Bethlehem, near Ma'aleh Adumim, who worked as a cleaner in a community center in the city.
Hamas spokesman Abd al-Latif al-Qanou responded to the attack stating "The strikes of the revolutionaries and resistance fighters will not stop in defense of our land and sanctities." The Palestinian Islamic Jihad terrorist movement responded as well, praising the "heroic Palestinian resistance fighter."
Later, on Tuesday evening, a terrorist was shot after attempting to carry out a stabbing attack at the Eshtamoa Junction in southern Judea and Samaria, according to the IDF Spokesperson's Unit.
Additionally, on Wednesday afternoon, a suspected terrorist fired out of a moving car in the Jordan Valley and soldiers are currently searching the area for the terrorist, who was not apprehended at the scene. As a result of the shooting, a 31-year-old woman was treated for both shock and for light injuries to the face caused by shards of glass. (JPost / VFI News)
"God, we pray that You speed the recovery of all citizens that were injured during the latest terrorist attacks. We thank You for helping our soldiers prevent more serious predicaments and we trust that any future attacks will be successfully thwarted."
The articles included in this publication do not necessarily reflect the views or opinions of Vision for Israel. We try to provide accurate reporting on news pertinent to Israel, the Middle East, the diaspora, and Jewish issues around the world—and we hope that you find it both informative and useful for intercessory prayer.