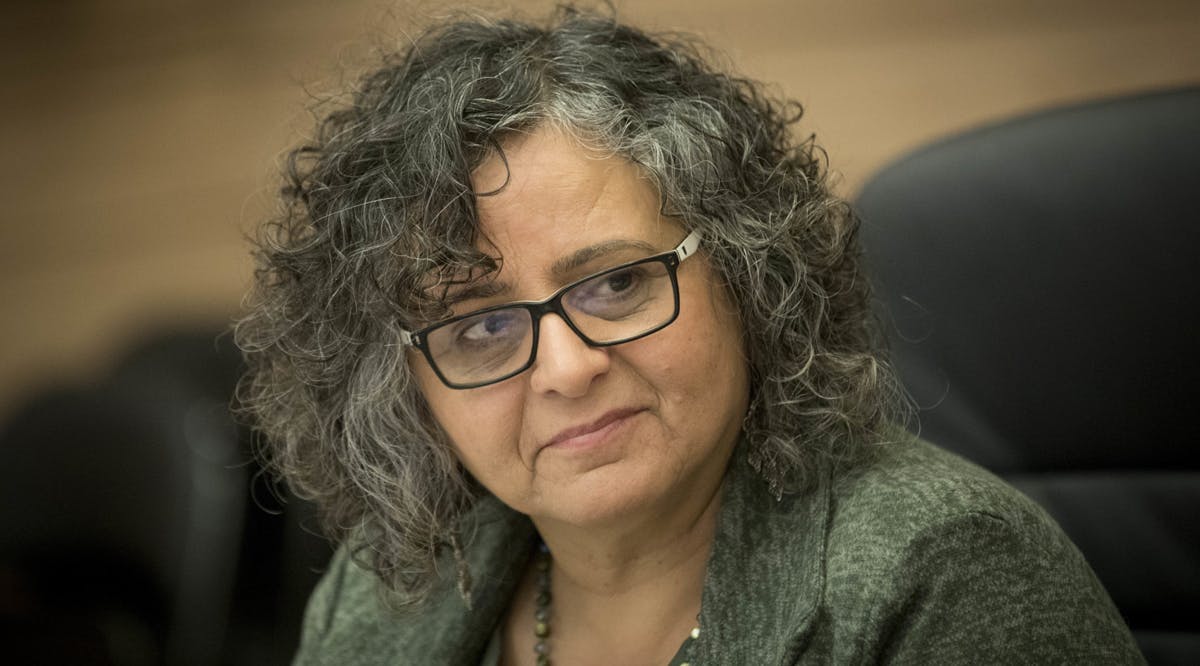 Arab-Israeli Lawmaker Slammed for Hailing Palestinian Terrorists Killed by IDF Forces as 'Our Martyrs'
An Arab-Israeli Knesset member on Tuesday, October 25, hailed five Palestinian terrorists as "our martyrs" after they were killed in an Israel Defense Forces raid overnight, saying they were to be "praised" for "resisting the occupation."
Aida Touma-Sliman of the Arab majority Joint List party wrote on Facebook: "Nablus separates from our martyrs today. Our Palestinian nation bids farewell to its martyrs." "The more the occupation increases its crimes, the resistance escalates. An important lesson in the history of nations," Touma-Sliman added. She included a photo of the funeral of the gunmen in the West Bank city of Nablus.
The Lion's Den terror group, a recent terrorist organization to emerge from Nablus, has claimed responsibility for several attacks over recent weeks, including the murder of IDF Staff Sgt. Ido Baruch earlier the previous month. The group was also behind a bomb plot at a gas station near the Jewish Kedumim settlement.
Israeli Defense Minister Benny Gantz slammed Touma-Sliman over her remarks. "I'm ashamed of public representatives who support terrorists and are prepared to let them continue to spill the blood of Israeli citizens," Gantz wrote on Twitter. "MK Aida Touma-Sliman once again proves that her party cannot be included in a government or relied on in order to form one. Israel's security comes before the formation of a coalition," he added.
Touma-Sliman has come under fire for praising terrorists in the past. Last year, she bragged about meetings she had held in Ramallah with the six NGOs designated as terrorist groups by Israel, which she said "fight the great terror of the occupation." (BB / VFI News)
Therefore the wicked will not stand in the judgment, nor sinners in the assembly of the righteous. - Psalm 1:5