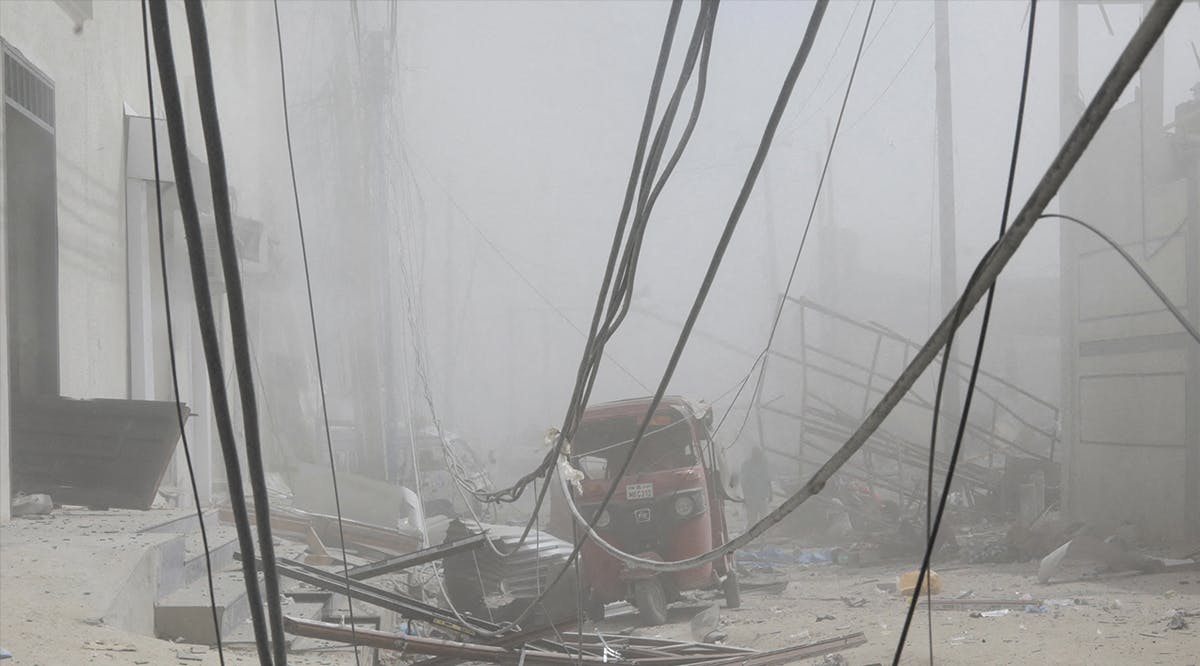 Somalia Bombings: At Least 100 Killed in Terrorist Attacks by al-Shabaab
At least 100 people were killed and 300 people were wounded by two car bombs in Somalia's capital of Mogadishu on Saturday, October 29, Somalian President Hassan Sheikh Mohamud said.
Al-Shabaab, which the Pentagon describes as the "most kinetically active al-Qaeda network in the world," claimed responsibility for the attacks, which targeted the country's education ministry.
President Mohamud took office in May and recently declared "total war" on al-Shabaab, saying Saturday that the death toll could rise.
"Our people who were massacred... included mothers with their children in their arms, fathers who had medical conditions, students who were sent to study, businessmen who were struggling with the lives of their families," he said.
The U.S. military has been coordinating strikes with the Somalian government against al-Shabaab this year, including an airstrike earlier the previous month that took out Abdullahi Nadir, a top official who was in line to replace al-Shabab's leader. (FN / VFI News)
The articles included in this publication do not necessarily reflect the views or opinions of Vision for Israel. We try to provide accurate reporting on news pertinent to Israel, the Middle East, the diaspora, and Jewish issues around the world—and we hope that you find it both informative and useful for intercessory prayer.