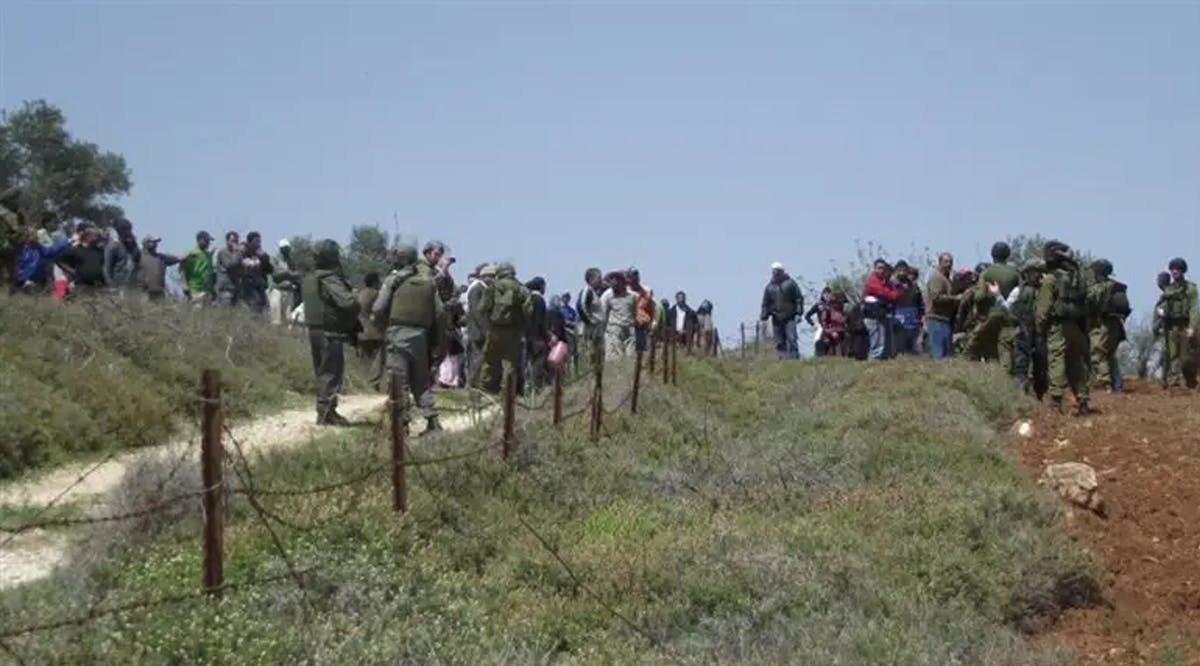 70 PA Arabs Attempt Lynching of Israeli Farmers in Samaria Hills
The Samaria Regional Council reported that a group of around 70 PA Arabs attacked Israelis in the hills near Havat Yair in Samaria. According to the report, the Israelis are farmers from the "Shuvi Eretz'' farm in the area.
IDF and Israeli Police forces as well as security officers from the regional council arrived on the scene and they disclosed that one Israeli was lightly wounded and treated on the spot.
Yossi Dagan, Head of the Samaria Regional Council, said: "It is unthinkable that farmers cannot roam freely in the hills of our country. This is a serious case of a lynching attempt that ended in a miracle."
"I expect the security forces to track down the rioters and bring them to their punishment. The answer is one of deterrence, and embarking on a military operation to eliminate the terrorist infrastructure." (INN / VFI News)
"'Follow my decrees and be careful to obey my laws, and you will live safely in the land. Then the land will yield its fruit, and you will eat your fill and live there in safety." - Leviticus 25:18-19