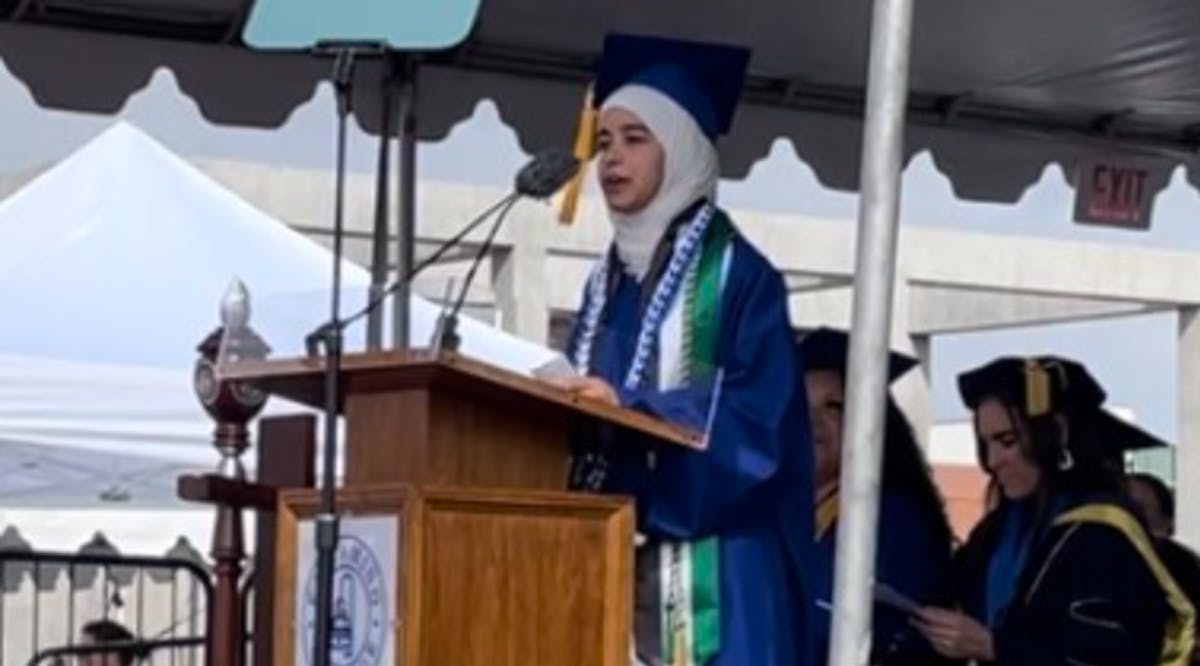 College Grad Delivers 'Sick' Speech Accusing Israel of 'Killing and Torturing Palestinians'
Another college student at a publicly funded school spewed antisemitic hate during her recent commencement speech, critics say — and the university even touted part of her talk on Twitter.
El Camino Community College student Jana Abulaban, 18, accused Israel of "killing and torturing Palestinians as we speak'' during her address at the school's graduation in Torrance, California, on Friday, June 9.
The college, which describes its graduates as "Warriors!'' on its website, later tweeted out a photo touting Abulaban speaking at the graduation — but included a much more mild quote from her address.
"If I was told 7 years ago, as a Palestinian refugee stepping foot for the first time in this country, that one day I'll be standing on this stage — I would not have believed it. I'm extremely thankful to have gotten to this point,'' said the tweet quoting Abulaban.
The student was never actually a Palestinian refugee, although her grandmother was, and Abulaban "identifies as a Palestinian woman," according to an article in the school's newspaper. The teen was born in Jordan and emigrated to the US from there with her family in 2016 at age 12, the article said.
The group stopantisemitism.org tweeted Sunday, "Yet another graduation speech is hijacked with false antisemitic rhetoric, this time at El Camino Community College, CA. El Camino received approx. $150 million in federal, state, and local tax dollars for the 2022-2023 school year according to its budget,'' the tweet said. (NYP / VFI News)
"Those who hate me without reason outnumber the hairs of my head; many are my enemies without cause, those who seek to destroy me. I am forced to restore what I did not steal." - Psalm 69:4