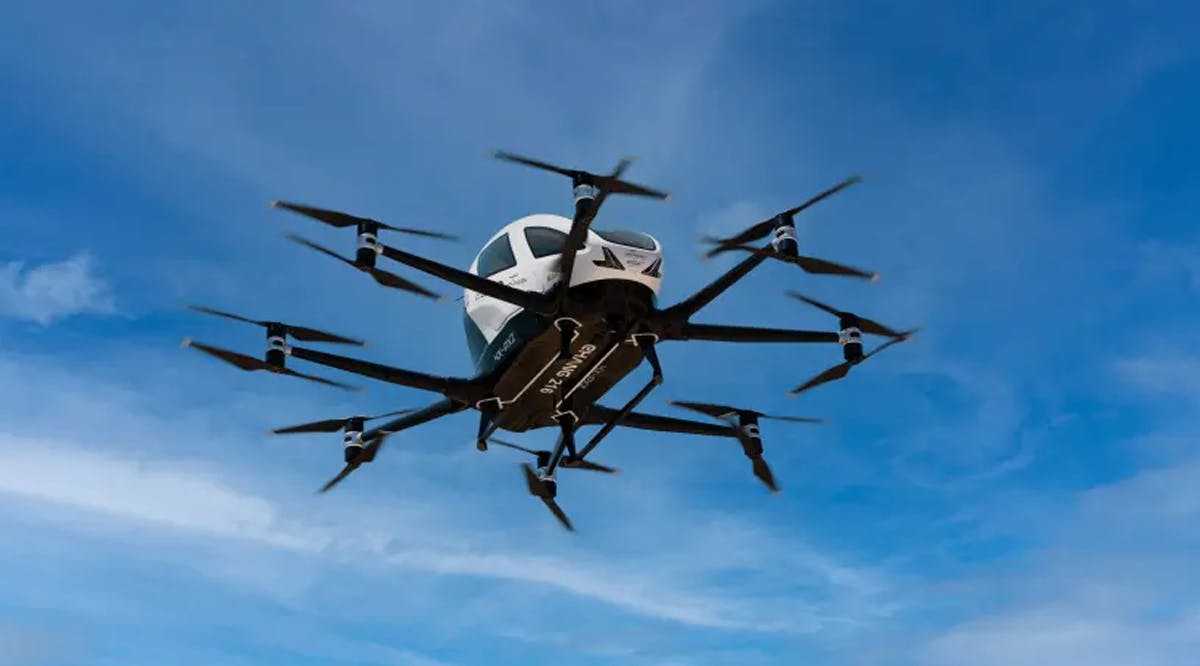 Israel Tests Drone 'Air Taxis' for the First Time
Israel's National Air Drone Initiative (INDI) launched a number of drone flight tests across Israel last week, in preparation for the advancement of flight vehicles, according to a press release published on Monday, June 4.
INDI partnered with the Transportation Ministry, the Israel Innovation Authority, Ayalon Highways, and the Civil Aviation Authority of Israel (CAAI). The project has been operating since 2019 and over the last three years, more than 19,000 flight exercises have been conducted.
NIS 60 million has been invested to fund test flights for the next two years. The flights will carry both people and goods.
One of the companies operating drones carried out the first test flight of an eVTOL autonomous electric aircraft with long-range capabilities. The test was done in a managed urban airspace and carried heavy cargo loads.
In another first, Dronery flew from the Pal-Yam landing pad in Caesarea with EHANG's innovative EH216-S aircraft. This craft can carry two passengers with a total of up to 220 kilograms, and fly a distance of 30 kilometers.
This was considered a particular accomplishment, despite the comparatively shorter flight distance, as the craft can be flown completely autonomously with no pilot onboard. This was made possible through the use of EHANG's intelligent command-and-control system. (JPost / VFI News)