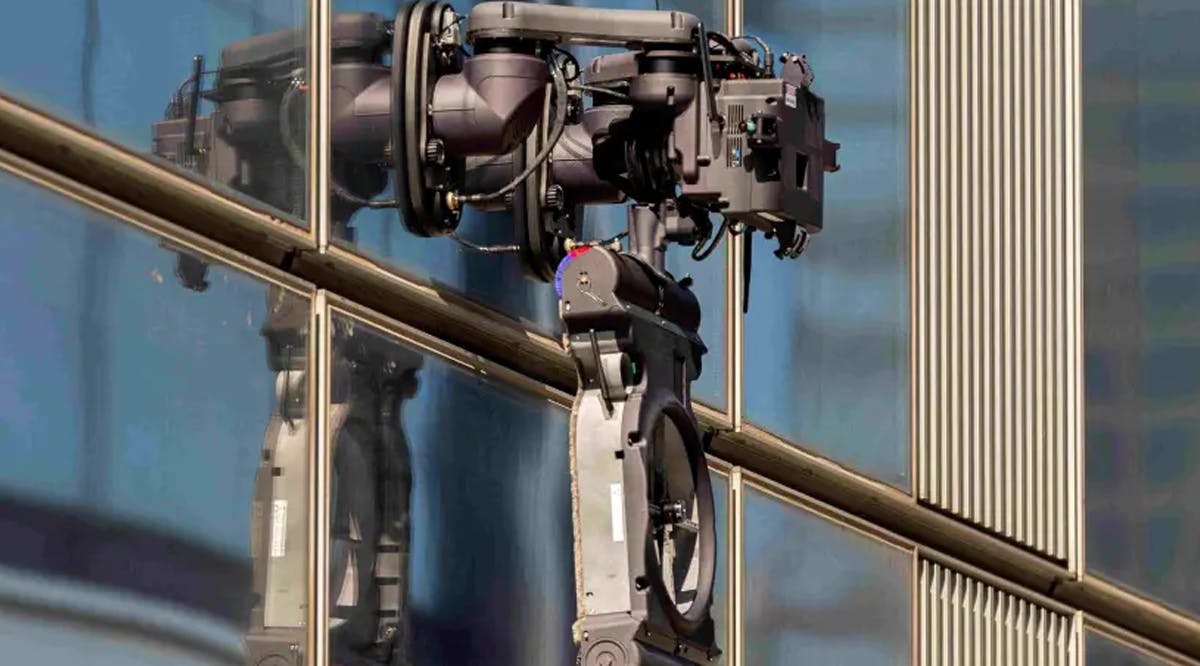 Israeli-Made Robotic Spiderman Cleans Hong Kong Skyscrapers
An Israeli startup that developed a novel artificial intelligence-powered robot to clean and inspect the exteriors of high-rise buildings signed an agreement in Hong Kong amounting to $5.6 million.
Verbotics is the first company to provide a robot cleaning output ten times the capacity of the traditional cleaning performed by humans.
Using computer vision and AI, the robot climbs Spider-Man-style the height and width of a skyscraper. The cleaning is dry mechanical and does not use liquid or chemicals. It attaches to the building using a smart nest allowing simple installation.
The robot also collects and analyzes visual data giving it the ability to offer important maintenance information such as detecting cracks, heat leaks, and degradation of materials.
Founder and CEO Ido Ganosar explained what sparked the idea behind the innovative technology, "I managed the innovation field in the company for a period of time and one of the things that occupied me the most was how the cleaning work is done as it was 100 years ago with the same infrastructure and the same method."
"Together, we developed a system that is independent and does not rely on the infrastructure of the buildings, a system that is plug and play, easy to operate and move, compared to the existing systems weighing hundreds of kilograms. We are talking about a market of tens of billions which is in constant growth of demand." (JPost / VFI News)
The suggestions, opinions, and scripture references made by VFI News writers and editors are based on the best information received.

Want to see more from VFI? Follow us on Facebook: https://www.facebook.com/visionforisrael and hit "like" if you like us!