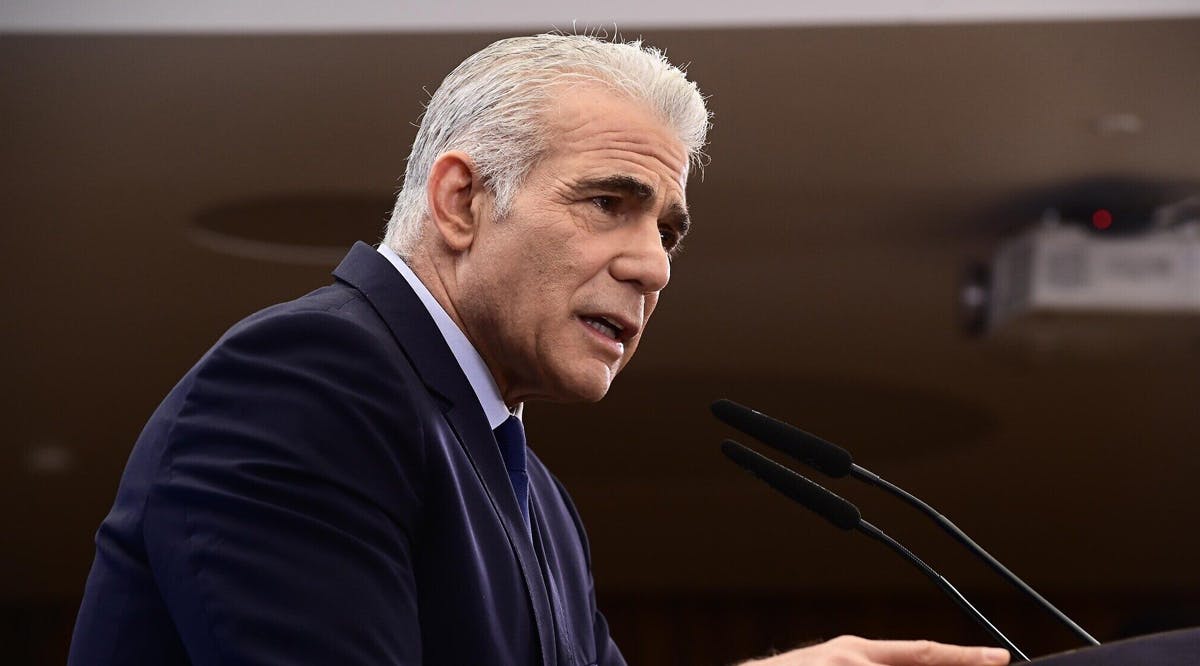 Lapid to US Administration: Do Not Sign a Bad Deal with Iran
Opposition leader Yair Lapid said on Sunday, June 11, that the specter of a nuclear Iran was an existential threat not just to Israel but the entire Middle East. Speaking with Ted Deutch, CEO of the American Jewish Committee (AJC) during the opening session of AJC Global Forum in Tel Aviv, Lapid warned the US not to sign any agreement with Iran, the world's largest state sponsor of terrorism, and curtail Iran's nuclear ambitions.
"On this there is no coalition or opposition in Israel. Everybody's on the same note, telling the American administration: Do not sign a bad deal. We saw what happened last time you did it."
"Right now, Iran a couple of months ago has enriched uranium to 84 percent. When they were asked about it, they said it was by mistake. I think I'm on the details of what it is and there's no way of enriching 84 percent by mistake," he said.
"This needs to be part of a global mission. This needs to be orchestrated and the Americans are the ones who need to orchestrate it, and just signing "less for less" or some sort of a new version of JCPOA is not good enough," added Lapid.
He also made comments about democracy in Israel: "Israel was founded as a democracy. This is the source of our power. It amazes me that there's so many people who do not understand the fact that there is a reason why it is the only democracy in the Middle East, it's also the most successful country in the Middle East." (INN / VFI News)
"Though they plot evil against you and devise wicked schemes, they cannot succeed." - Psalm 21:11