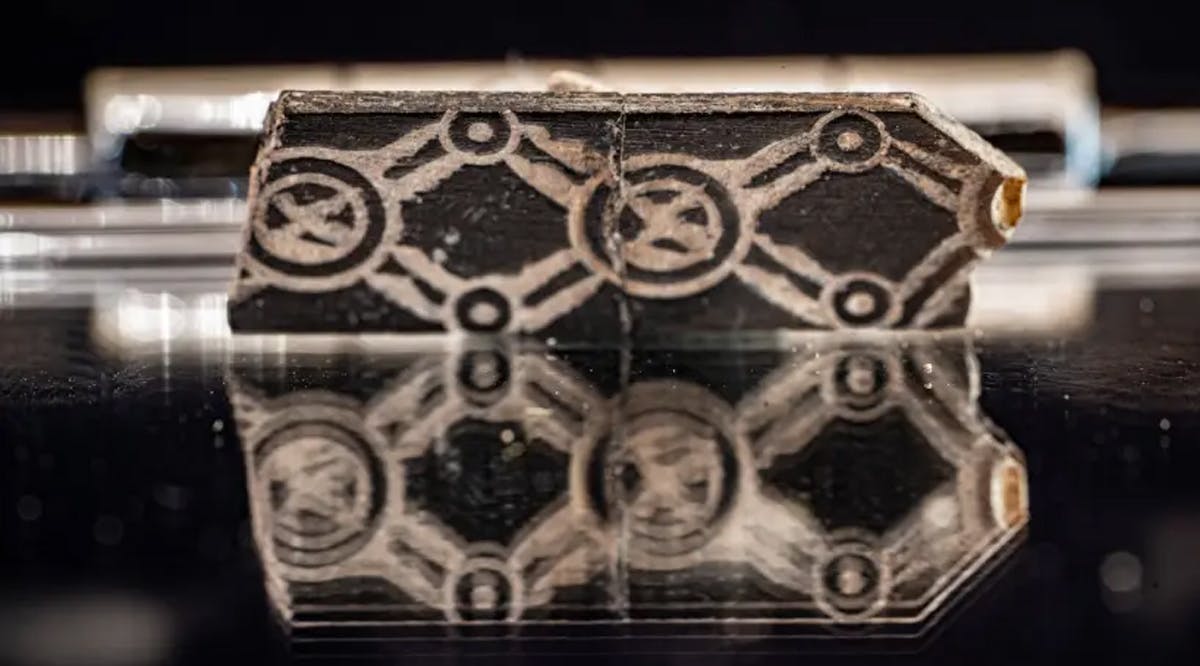 First Temple Period Elephant-tusk Ivories Unearthed in Jerusalem
Elephant-tusk ivory plaques from the First Temple period (7th-8th BCE) were discovered in Jerusalem for the first time in an unlikely location: a parking lot. Archaeologists think the plaques were found in a building devastated by a fire that occurred during the Babylonian destruction of Jerusalem in 586 BCE.
The dig, jointly conducted by the Antiquities Authority (IAA) and Tel Aviv University, involved excavations in the Givati parking lot in the Jerusalem Walls National Park. The excavation was funded by the City of David Foundation.
The decorations on some of the ivories consist of frames incised with rosettes, in the center of which is a stylized tree, both of which were popular symbols in Mesopotamia, according to Dr. Ido Koch and Reli Avisar from Tel Aviv University. Others were adorned with lotus flowers and a geometric pattern.
The plaques found in Jerusalem are rarely found anywhere in the world. Ivory was one of the most costly raw materials in the ancient world, believed by scholars to have been used in residential buildings.
The archaeologists believe that the inlaid ivories were used by the residents of the building with the wooden furnishings. The residents are believed to have been people of influence and power, which means that they may have been government officials or priests. This assumption is based on various biblical references, in which ivory is consistently associated with royalty or wealth. (JPost/ VFI News)
"Wealth and riches are in their houses, and their righteousness endures forever." - Psalm 112:3
The suggestions, opinions, and scripture references made by VFI News writers and editors are based on the best information received.

Want to see more from VFI? Follow us on Facebook! Our official Facebook name is Vision for Israel. Follow us there and please hit "like" if you like us.