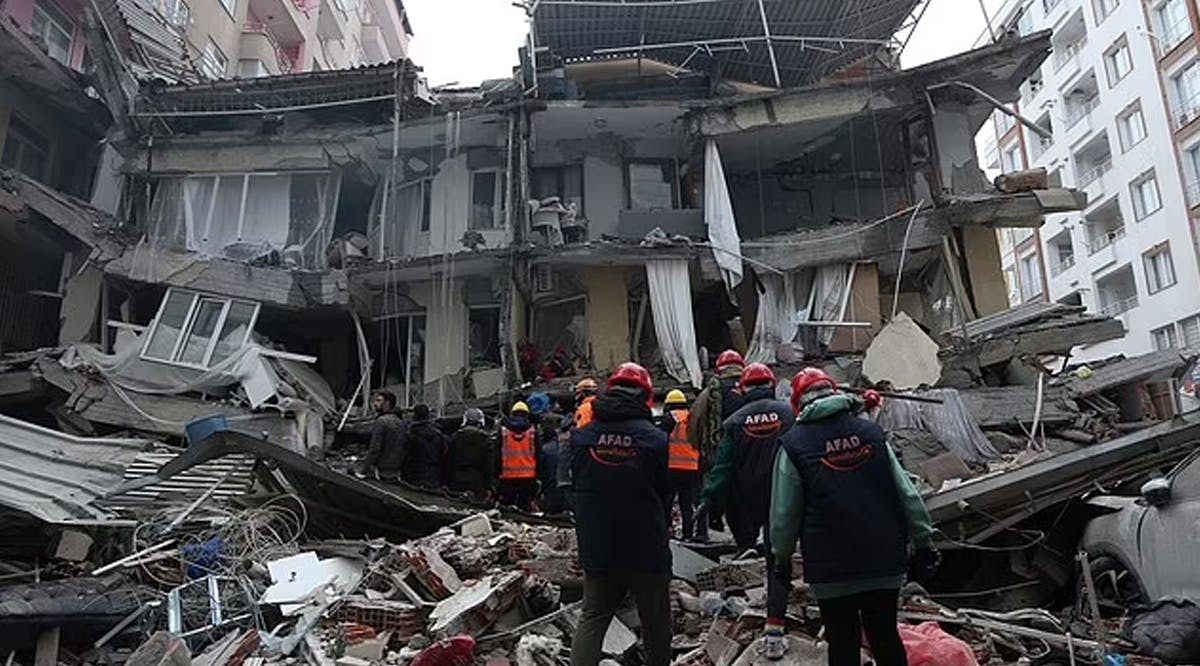 3,500 Confirmed Dead After Huge Earthquake, But Thousands More Fatalities Feared
At least 3,000 people are now confirmed to have died after the two catastrophic earthquakes devastated parts of Turkey and Syria - 1,762 of these in Turkey, more than 700 people in opposition-controlled Syria and 538 in government-held areas of Syria, reports British media outlet.
Thousands more fatalities are feared in the coming days after the 7.8 and 7.5 magnitude tremors in southeastern Turkey caused buildings to collapse on people as they slept in their beds in the early hours of the morning.
Victims trapped in collapsed buildings have been pleading for help as rescuers desperately try to free them - with some people even broadcasting on Facebook Live while trapped to try and get aid.
In Turkey, entire apartment blocks crashed to the ground in a matter of seconds following the quakes, trapping families inside and killing thousands.
In Diyarbakir in southeast Turkey, a woman speaking next to the wreckage of the seven-story block where she lived, said: 'We were shaken like a cradle. There were nine of us at home. Two sons of mine are still in the rubble, I'm waiting for them.'
'It was like the apocalypse,' said Abdul Salam al-Mahmoud, a Syrian in the northern town of Atareb. 'It's bitterly cold and there's heavy rain, and people need saving.'
Heartbreaking photos and videos have shown emergency services pulling the bodies of children from the rubble in multiple cities, as well as miraculous rescues with people somehow being carried out alive after the catastrophe. (DM / VFI News)
"I have suffered much; preserve my life, Lord, according to your word." - Psalm 119:107