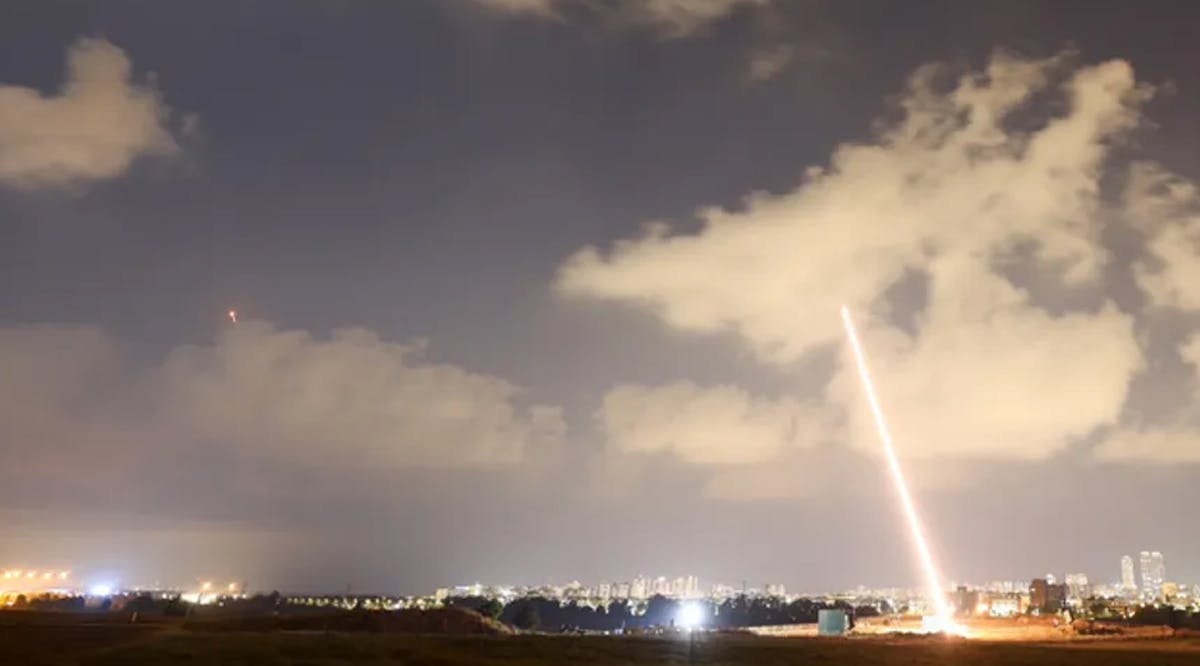 Rocket Fired from Gaza at Southern Israel, Intercepted by Iron Dome
A rocket launched from the Gaza Strip at southern Israel on Wednesday evening, February 1, was intercepted by the Iron Dome air defense system, the military said.
Incoming rocket sirens sounded in the southern city of Sderot and the nearby towns of Ibim and Nir Am. Footage showed Iron Dome interceptor missiles exploding in the air.
The Israel Defense Forces said the rocket was downed by the air defense system.
Medics said a woman in her 50s was lightly hurt after slipping while running to a bomb shelter in Sderot. She was taken by the Magen David Adom ambulance service to a nearby hospital for further treatment.
A large piece of shrapnel landed in the southern city, causing minor damage to a road, the Sderot municipality said.
Images and a video circulating on social media shortly after the rocket attack showed three Iranian-made 107mm Fadjr-1 projectiles, similar to the shrapnel found in Sderot, with text on them reading: "The female prisoners are a red line."
The text was apparently referring to reports of a crackdown by the Israel Prison Service (IPS) against Palestinian inmates in Israeli jails, especially female prisoners.
It was unclear which armed group had issued the footage, and there was no immediate claim by any of the Gaza-based terror groups for the rocket fire Wednesday. (TOI / VFI News)
"God, we thank You for protecting us and strengthening our defense system, so that no harm comes to Israeli citizens. We are grateful for our equipment, as well as the trained professionals who shield Israel from terror."