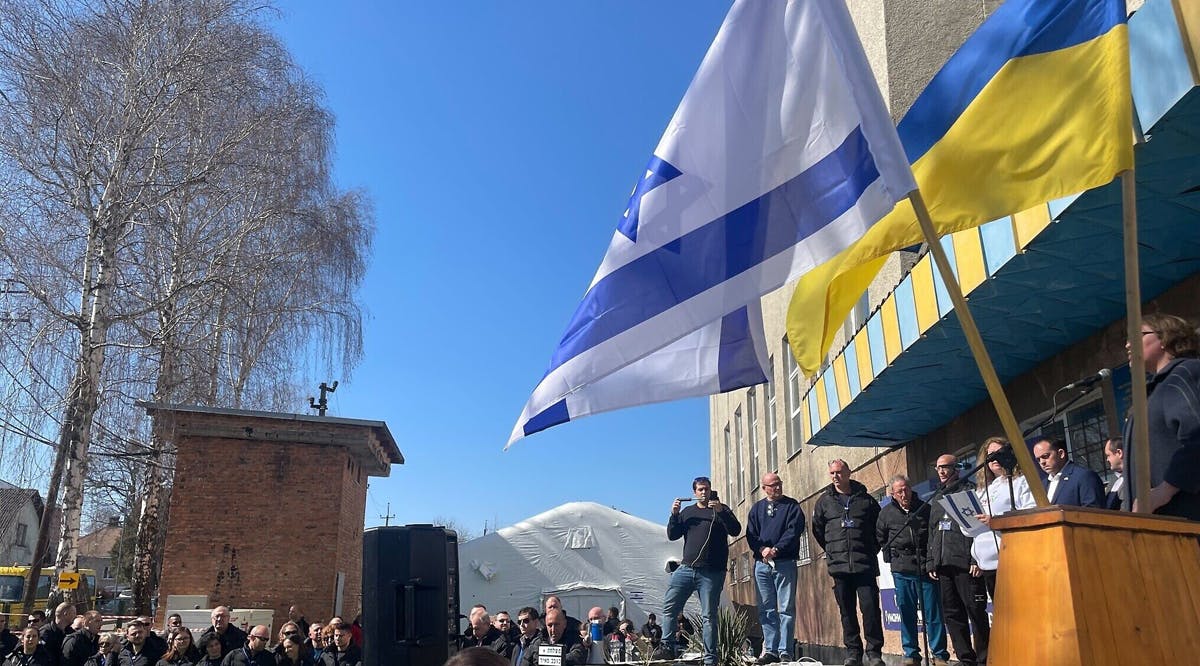 Russia Threatens to Attack Israeli Military Aid to Ukraine
The Russian government issued a thinly-veiled warning to Israel not to provide any military weapons to Ukraine, after Israeli Prime Minister Benjamin Netanyahu said that he was considering whether to do so.
"If I'm asked by both sides, and frankly, if I'm asked by the United States — because I think, you know, you can't have too many cooks in the kitchen," Netanyahu said.
"We say that all countries that supply weapons should understand that we will consider these to be legitimate targets for Russia's armed forces," Russian Foreign Ministry spokeswoman Maria Zakharova told reporters Wednesday, February 1.
She added: "Any attempts — implemented or even unrealized but announced for the supply of additional, new or some other weapons — lead and will lead to an escalation of this crisis. And everyone should be aware of this."
Israel has supplied Ukraine with humanitarian aid since the Russian invasion began in late February 2022. However, the Ukrainian government has been critical of Israel's reticence to provide military aid during the now year-long war. (INN / VFI News)
"God, we ask that Israel is protected at all times, from all nations that may wish to harm it. We also hope for the cessation of war in Europe, so that all innocent citizens can prosper and feel safe within their region."