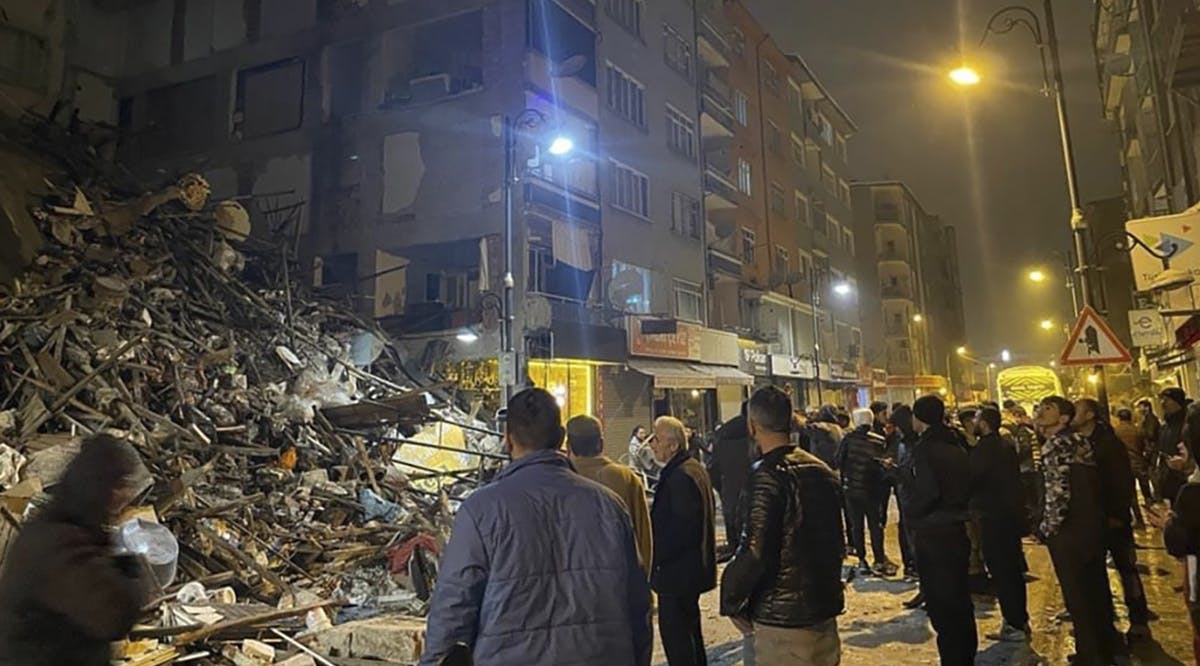 Strong Earthquake Knocks Down Buildings in Turkey and Syria; Shaking Felt Across Israel
A powerful earthquake struck southern Turkey early Monday, February 6, demolishing buildings and jostling people awake across the region, including in Israel, where it was felt in Tel Aviv and across the country.
The earthquake knocked down buildings in Turkey and Syria, killing at least 2,400 people and injuring thousands more in both countries.
At least 3,500 people were killed and more than 5,000 people were injured due to the magnitude 7.8 earthquake that struck central Turkey, according to Turkish officials.
A second earthquake with a magnitude of 7.5 hit the Syrian capital Damascus on Monday, media reported
In one quake-struck Turkish city, dozens pulled away chunks of concrete and twisted metal. People on the street shouted up to others inside a partially toppled apartment building, leaning dangerously. There were no immediate reports of injuries or damage in Israel from the 7.8 magnitude temblor.
The earthquake, felt as far away as Cairo, was centered north of the city of Gaziantep in an area about 90 kilometers (60 miles) from the Syrian border.
It was recorded at a depth of 17.9 kilometers and struck at 3:17 a.m. in Israel. Strong aftershocks continued to jolt the area hours after the initial quake, some of them felt in Israel as well. (TOI / VFI News)
"God, we hope that natural disasters will only affect inanimate materials, and won't cause the loss of human lives from now on. We offer our sincerest condolences to all who were afflicted by this earthquake, and we pray that the injured parties will be able to heal and rebuild their lives as quickly as possible."
The articles included in this publication do not necessarily reflect the views or opinions of Vision for Israel. We try to provide accurate reporting on news pertinent to Israel, the Middle East, the diaspora, and Jewish issues around the world—and we hope that you find it both informative and useful for intercessory prayer.