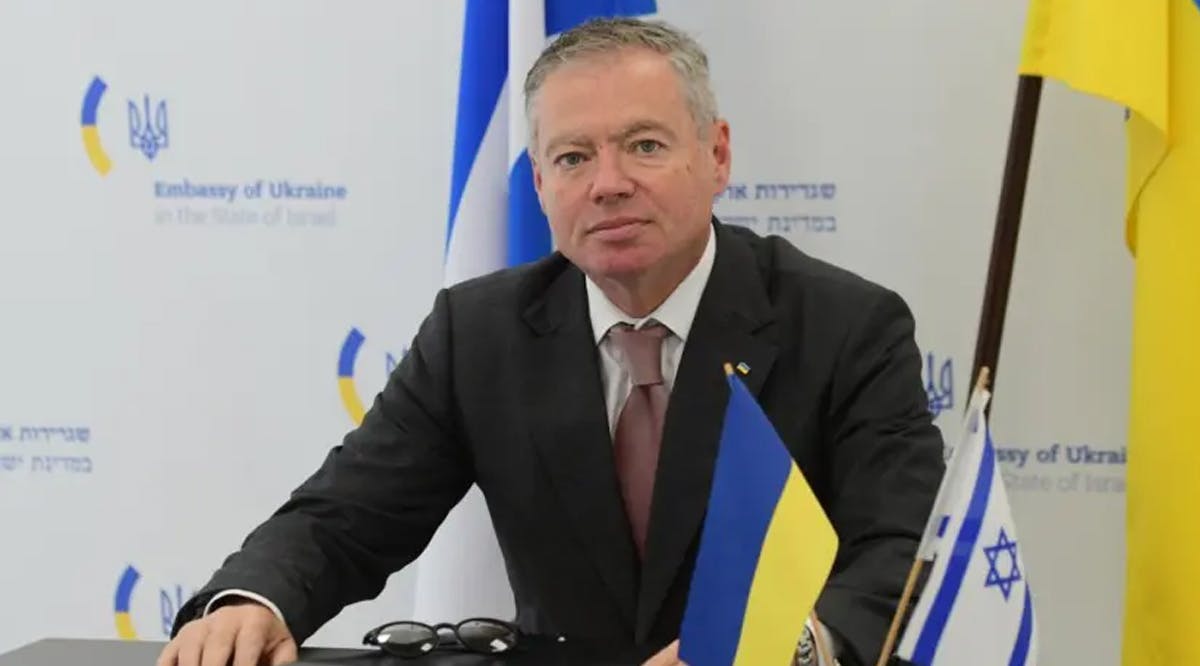 Ukraine Warns Israel: Maltreatment of Refugees Will Cost You Uman
Ukrainian President Volodymyr Zelensky issued a warning to Israel on Friday, August 18, regarding visas for Ukrainians seeking to enter Israel.
In a statement from his weekly briefing to Ukrainians, and published on the Ukrainian president's official government website, Zelensky said, "The things that the citizens of Ukraine actually face is the visa issue. Managers responsible for these issues have been given appropriate tasks. The rights of Ukrainian citizens must be guaranteed."
Yevgen Korniychuk, Ukraine's ambassador to Israel, elucidated the statement, asserting that it was directed at Israel. "The government of Ukraine will not tolerate [the] humiliation of its citizens while entering Israel. We will halt our bilateral visa waiver agreements as stipulated by Article 7 of the intergovernmental agreement. This option is on the table of our government," Korniychuk said.
"It is unthinkable," he added, "that we will have to go out of our way to host tens of thousands of Israelis in Uman, with a high-security risk, and with a huge logistical effort, when, on the other hand, the Israeli government abuses our citizens who come to Israel within the framework of the treaty between the two countries."
The ambassador went on to state that if Israel would like Ukraine to continue to permit Israelis to visit Ukraine, including Uman, Prime Minister Benjamin Netanyahu should directly involve himself in solving the Ukrainian visa issue. (JPost / VFI News)