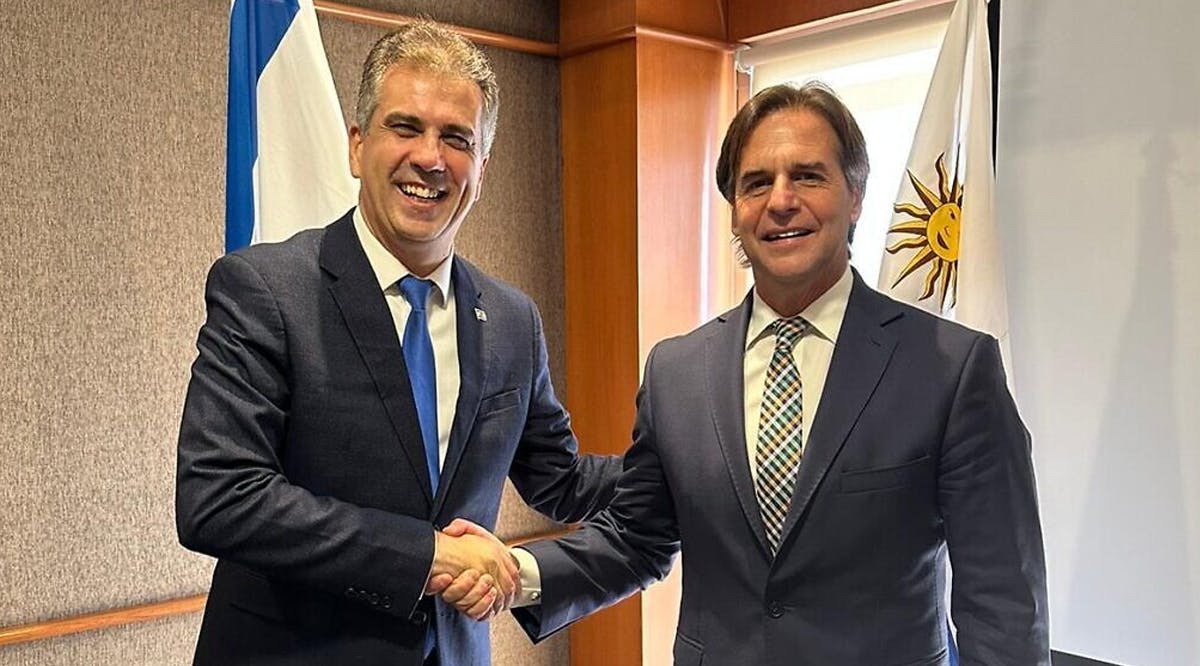 Uruguay to Open Diplomatic Office in Jerusalem, Foreign Minister Announces
Uruguay will open a diplomatic mission in Jerusalem, Foreign Minister Eli Cohen announced Wednesday, August 16, during his visit to the South American country.
The mission will not be an embassy, but rather an office aimed at boosting cooperation "in the innovation arena," the Foreign Ministry said in a statement.
There was no immediate confirmation from Uruguay and no details were given by Israel regarding when the mission will open. The announcement came after Cohen met in Montevideo with his Uruguayan counterpart Francisco Bustillo and President Luis Lacalle Pou.
Cohen said he invited Lacalle Pou to Jerusalem to inaugurate the new office, "We're continuing to strengthen the international status of Israel's capital. Uruguay is one of Israel's most important friends in Latin America, and the president's decision to open an innovation office in Jerusalem will advance economic and trade ties between us."
The move did not appear to mark a shift in Uruguay's stance on Jerusalem where it maintained an embassy until 1980 when it moved the mission out of the capital to Herzliya north of Tel Aviv. (TOI / VFI News)
"A friend loves at all times, and a brother is born for a time of adversity." - Proverbs 17:17