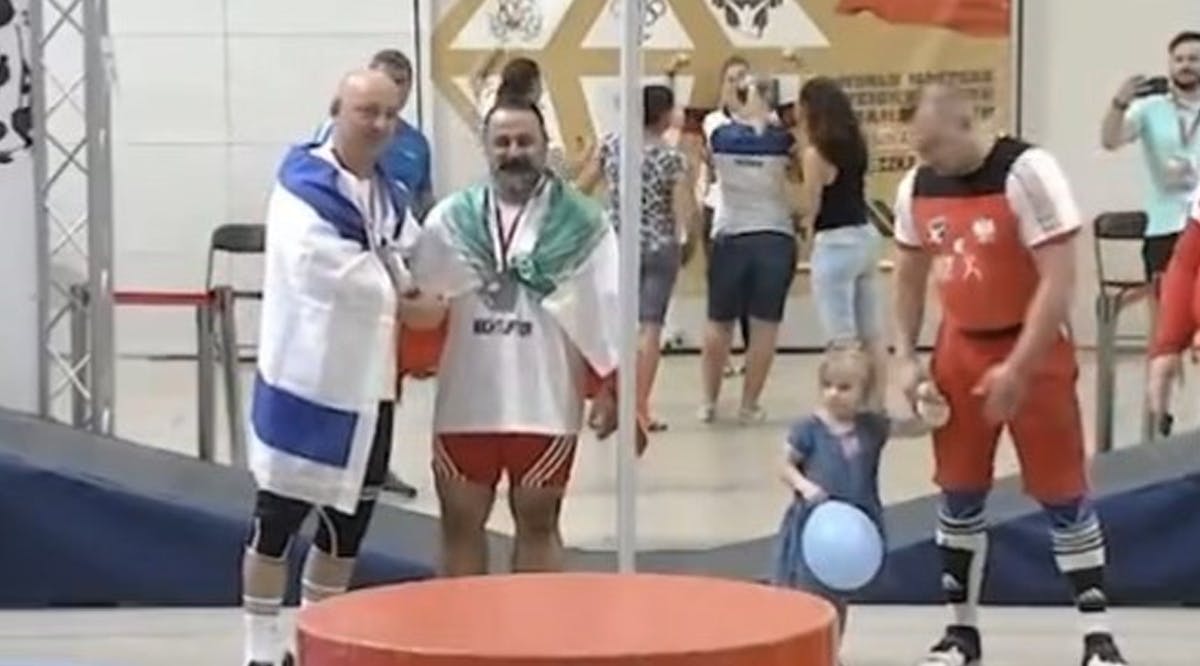 Iranian Weightlifter Given Lifetime Ban After Shaking Hands with Israeli Competitor
Mostafa Rajaei, in his 40s, shook hands with Israeli weightlifter Maksim Svirsky on Saturday, August 26, after they both stood on the podium at a World Masters championship in Wieliczka, Poland, and authorities in the Islamic Republic gave him a lifetime ban.
'The weightlifting federation bans athlete Mostafa Rajaei for life from entering all sports facilities in the country and dismisses the head of the delegation for the competition, Hamid Salehinia,' the body announced in a statement cited by state media.
Iran does not recognize Israel, its sworn enemy, and prohibits all contact between Iranian and Israeli athletes. According to an Iranian state media report, Rajaei 'crossed the red lines of the Islamic Republic' at the event where the Iranian delegation had been 'sent with the support of the federation'.
Rajaei is a former member of the Iranian national team and represented his country at the Asian Weightlifting Championships in 2015 in Thailand.
In 2021, Iran's supreme leader Ayatollah Ali Khamenei urged athletes 'not to shake hands with a representative of the (Israeli) criminal regime to obtain a medal'. (DM / VFI News)
"But the way of the wicked is like deep darkness; they do not know what makes them stumble." - Proverbs 4:19