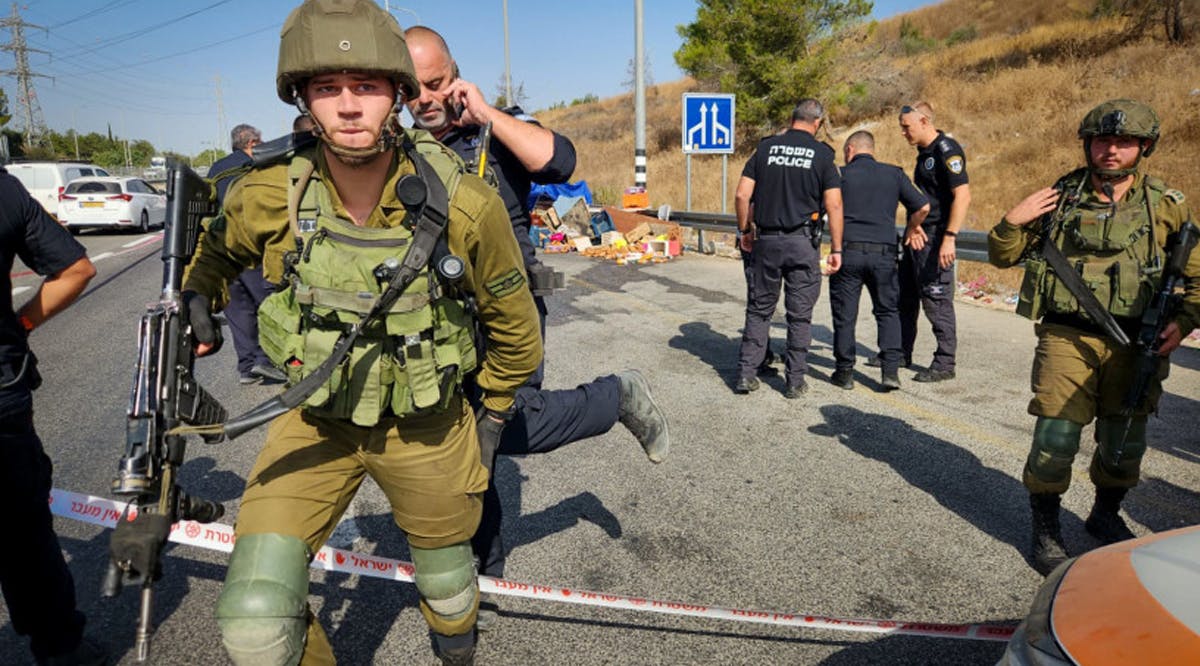 Israeli Killed, Six Injured in Terror Attack Near Modi'in
An off-duty Israeli soldier, Maksym Molchanov, was killed and six others, including civilians, were injured on Thursday morning, August 31, when a Palestinian terrorist rammed them with a truck at the Maccabim Crossing along Route 443, close to the central city of Modi'in.
Four soldiers, all in their 20s, were treated by Magen David Adom emergency medical personnel before being evacuated to the hospital. The off-duty soldier was in critical condition and later succumbed to his wounds; another one was seriously hurt and two others suffered minor injuries.
A Palestinian teenager was also lightly injured and an Israeli couple in their 20s sustained mild injuries when their car was struck by the terrorist, according to MDA. There were three soldiers among the victims, the army said.
The terrorist fled the scene but was tracked down and neutralized at the Hashmonaim Crossing some 10 kilometers (6 miles) away, according to the Israel Police. The Defense Ministry said its security guards operating the Hashmonaim checkpoint received a description of the terrorist's truck from the IDF moments after the attack, and subsequently opened fire at the vehicle after identifying the assailant.
Israel Police Deputy Commissioner Avi Biton said the terrorist was a 41-year-old Palestinian who was known to security forces and had a work permit to enter Israel. (I365N /VFI News)
"God, we pray for the family of the soldier who lost his life in the terrorist attack, as well as for the full recovery of all injured parties. We ask that You eradicate terrorism so that we no longer mourn the loss of innocent lives."
The articles included in this publication do not necessarily reflect the views or opinions of Vision for Israel. We try to provide accurate reporting on news pertinent to Israel, the Middle East, the diaspora, and Jewish issues around the world—and we hope that you find it both informative and useful for intercessory prayer.