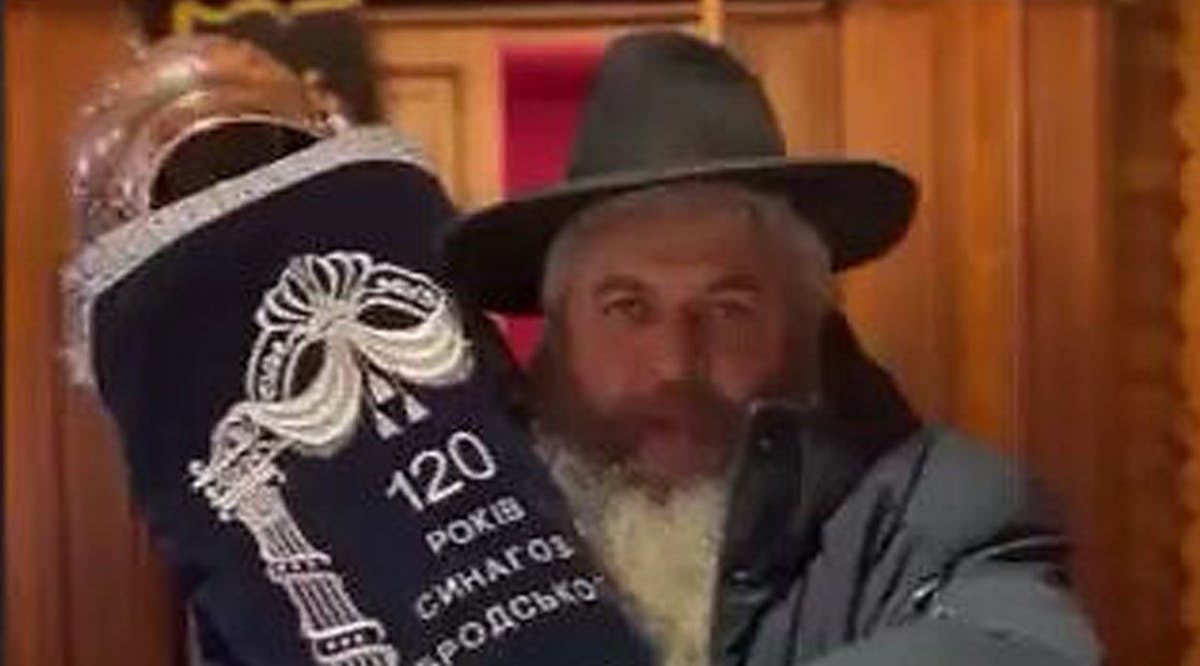 Russian, Ukrainian Rabbis Trade Barbs over Invasion
It's not only among Israeli Jews that opinions are divided on how to view Russia's invasion of Ukraine. Top rabbis from both countries this month traded barbs in the media over the ongoing war and the role played by antisemitism and the Jews.
Back in December of last year, Russia tabled a resolution in the UN General Assembly that, unbeknownst at the time, was a prelude to the current war.
Resolution 76/149 is titled "Combating glorification of Nazism, neo-Nazism and other practices that contribute to fuelling contemporary forms of racism, racial discrimination, xenophobia, and related intolerance."
Ukraine and the United States were the only two countries to vote against it.
US officials said that while they certainly oppose the glorification of Nazism, the wording of the Russian resolution impinged on America's First Amendment. The reason for Ukraine voting against the resolution is less clear, but the implication, at least in Russia, has been that the country is among those experiencing a worrying rise in Nazism.
And that's what Rabbi Alexander Boroda told Russia's state-run Interfax news agency earlier this month.
"In recent years there has been a systematic glorification of Nazi criminals [in Ukraine], torchlight marches and the like," charged Rabbi Boroda, chairman of the Board of the Federation of Jewish Communities of Russia (FJCR).
He explained that while Ukraine is home to "a fairly large and largely prosperous Jewish community, the glorification of criminals responsible for the death of the ancestors of those Jews is going on in parallel."
Rabbi Boroda works hand-in-hand with Russian Chief Rabbi Berel Lazar, and both are close confidants of Vladimir Putin. At the start of his invasion of Ukraine, Putin insisted that among his motivations was "de-nazifying" the country.
Responding to Rabbi Boroda was one of Ukraine's chief rabbis, Rabbi Moshe Reuven Azman, who told The Jerusalem Post that "Jews on the Russian side who support this war are supporting the massacre of Jews."
"The Russian military is committing war crimes in Ukraine," he added. "They are killing women and children. No one asked them to 'de-Nazify' us as a country."
Rabbi Azman noted that he knows Rabbi Boroda well, and suggested that perhaps he felt compelled or even was forced to speak out in support of Putin's war: "I understand that the rabbis in Russia may have no choice because the 'iron curtains' are setting in again."
It is notable that while Ukraine has a stained past in regards to the Holocaust and ties to Nazi Germany, the country is today led by a Jewish president who enjoys wide popularity. (IT/ VFI News)
"God, we pray that Your peace that surpasses all understanding will guide the leaders of the countries and that hate and antisemitism will be uprooted from the world."