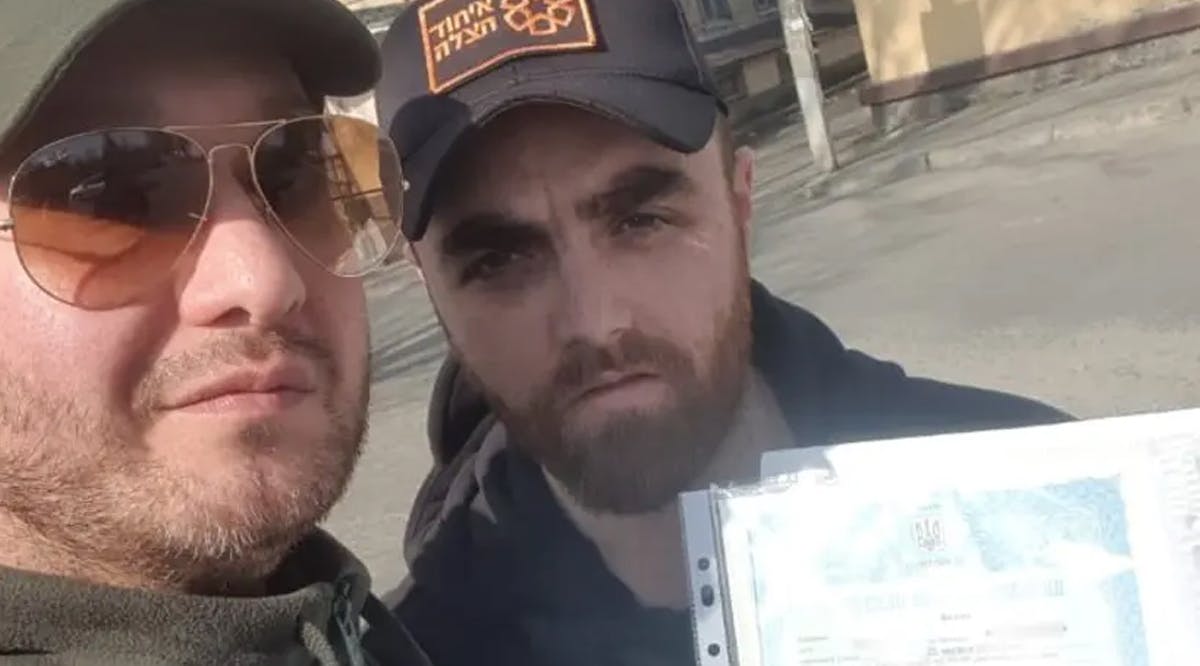 Secret Israeli Emergency Operation Helps Ukrainian Refugees
While providing humanitarian aid to Ukrainian refugees on the Moldovan border, as well as around the Moldovan capital of Chisinau at several refugee centers, United Hatzalah's team and its volunteers have also undertaken a series of small-scale covert missions inside Ukraine itself.
United Hatzalah purchased four local ambulances last week in an effort to facilitate these rescue missions.
The group sent special teams inside Ukraine from Moldova and Slovakia with the purpose of distributing medical supplies to hospitals near the western border and to rescue and recover injured and ill people who wish to flee the war-torn country but are unable to do so due to medical conditions.
United Hatzalah volunteer EMT Yehiel Gurfein, who has been in Moldova continuously since Operation Orange Wings began on February 27, together with Vladimir, a local volunteer from the Jewish community of Moldova, departed Moldova to bring the much-needed medical supplies to the Ukrainian citizens.
The equipment included trauma bandages, tourniquets, medications, and food.
During one of these missions, which took place on Sunday morning, March 27, a group of Jewish Ukrainians who stayed back to protect property in their community, such as businesses and synagogues, contacted the organization and requested medical supplies and trauma care equipment.
These people are not trained soldiers nor do they have sufficient medical training. They are fathers who were not allowed to leave the country with their wives and children.
Ukraine has made military conscription mandatory following the Russian invasion and has barred all men of fighting age from leaving the country.
These men have since organized on their own and risked their lives to protect the lives and property of others in their communities.
After several hours of travel with constant barrages of rockets and explosions in the distance, Yechiel and Vladimir met up with personnel on the Ukrainian side and began instructing the men on how to properly use the newly received equipment. (JPost / VFI News)