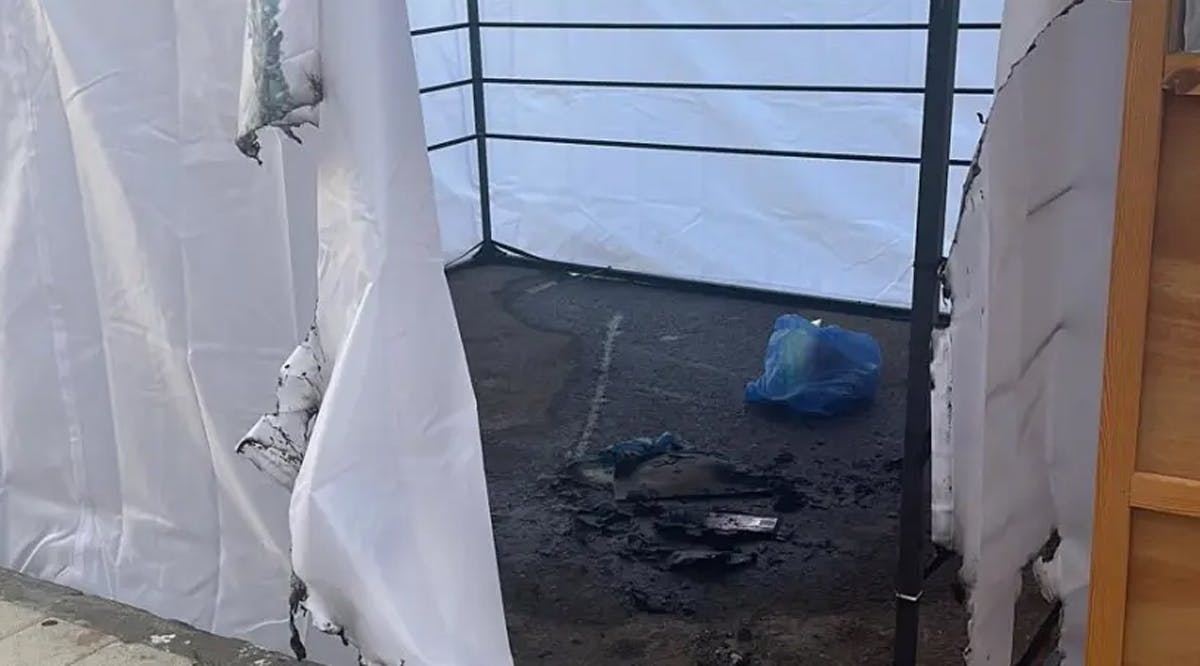 Arson Suspect Apprehended After Setting Sukkot Ablaze in Ashdod
The Ashdod police station successfully apprehended a suspect responsible for igniting fires in several sukkot within the city on Thursday, ahead of the Sukkot holiday that began Friday evening, September 29.
This arrest followed a report received Thursday morning at the Israel Police 100 hotline in the Southern District, alerting authorities. The report outlined an individual suspected of deliberately setting fire to several sukkot in District 8 of Ashdod, raising concerns among the local community during the ongoing Tishrei holiday season.
According to a statement by the Police, "Ashdod police officers swiftly descended upon the scene, demonstrating their commitment to public safety. By engaging with residents and meticulously following investigative procedures, law enforcement personnel managed to identify the suspect."
In subsequent searches conducted by the police team, six sukkot were found damaged due to the suspected arsonist's actions.
The suspect, identified as a 30-year-old Ashdod resident, was promptly taken into custody and subsequently handed over to the Israel Police for further questioning. (JPost / VFI News)
"God, we are grateful for our police officers' swift actions that ensure the safety of Israeli citizens. We thank You for giving them mental clarity and quick reflexes so that they can protect us from harm. We hope that the recent arson attempts will come to a halt and that Israelis will experience a sense of security and tranquility."