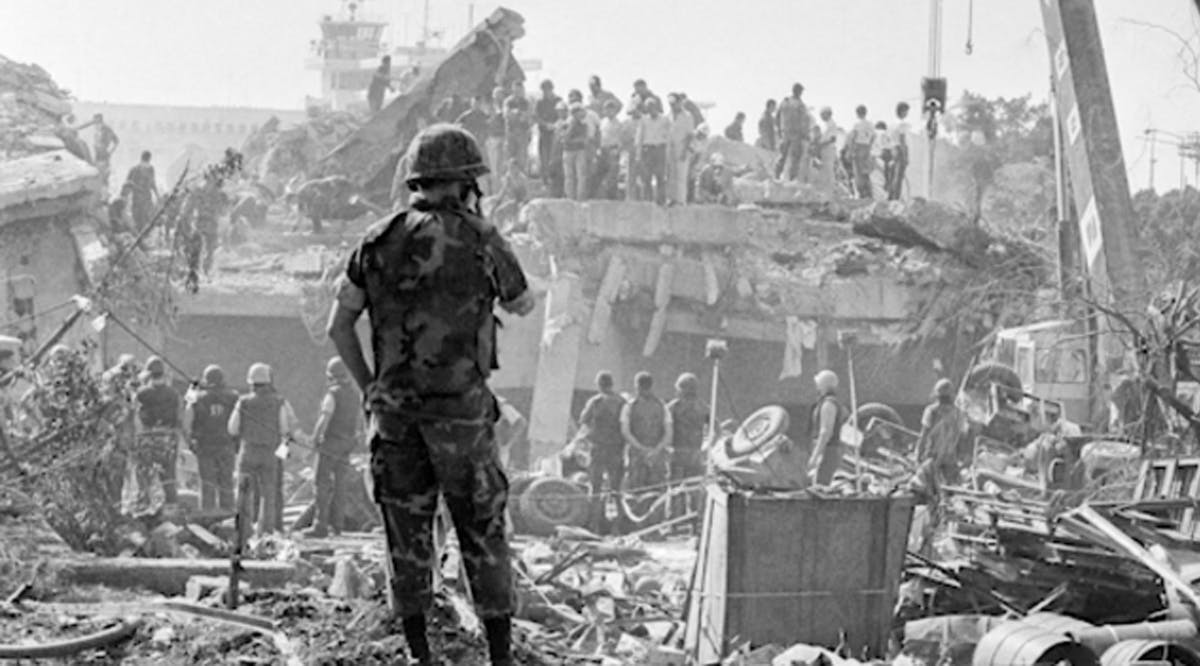 Iran Official Admits Country's Role in Terror Bombing that Killed 241 US Military Members: Report
The Islamic Republic of Iran's representative in Lebanon issued the first public announcement of the Iranian regime's role in the mass murder of American military and diplomatic personnel in the early 1980s in Beirut.
The Middle East Media Research Institute (MEMRI) first located and translated the bombshell interview with Sayyed Issa Tabatabai, who serves as the representative of Iranian Supreme Leader Ali Khamenei in Lebanon.
Iranian state-controlled media quickly scrubbed the damning disclosure that Tabatabai made about Iran's role in the suicide bombings of Americans, but MEMRI preserved a copy.
Iran and its chief strategic ally, the U.S.-designated terrorist movement Hezbollah in Lebanon have been blamed for bombing the U.S. Embassy in Beirut in 1983 in which 63 people, including 17 Americans, were murdered, and dual suicide truck bombers blew up the barracks of American and French members of a multinational force in Lebanon in 1983, in which 220 U.S. Marines, 18 U.S. Navy sailors and 3 U.S. Army soldiers lost their lives. Fifty-eight French troops were also murdered in the terrorist attack.
According to the MEMRI translation of Tabatabai's interview with the Iranian media, Tabatabai said, "I quickly went to Lebanon and provided what was needed in order to [carry out] martyrdom operations in the place where the Americans and Israelis were. The efforts to establish [Hezbollah] started in [Lebanon's] Baalbek area, where members of [Iran's] Islamic Revolutionary Guards Corps (IRGC) arrived."
Tabatabai also said during the interview, "With the victory of the Islamic Revolution [in Iran], Hezbollah was established [in the summer of 1982]. For two years, [Hezbollah's] military base was located in my home. 'The group' [supporters of the Islamic Revolution] signed a contract declaring their willingness to become martyrs. Perhaps more than 70 [of them] signed this contract in my home." (FN / VFI News)