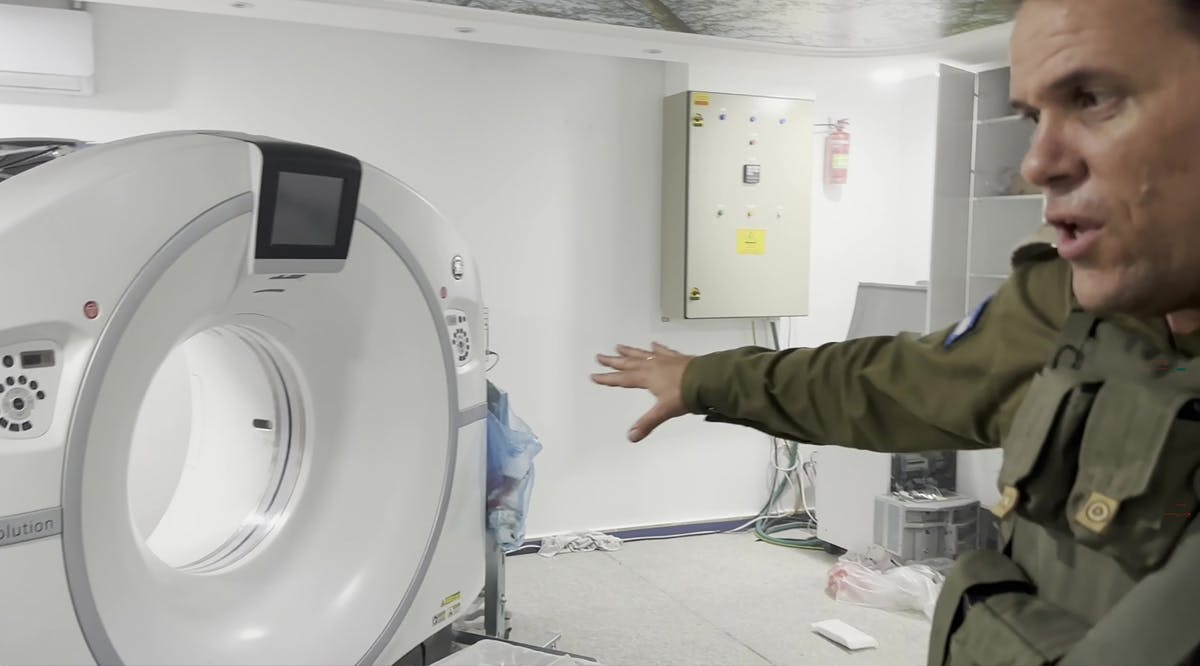 Hamas Terror Cell Found Inside MRI Suite at Gaza Hospital with IDF Footage Showing Massive Weapons Hoard
Hamas murderers who are behind the Israel terror attacks hid a huge weapons cache within the MRI center of Gaza's largest hospital. Israeli special forces wearing night vision goggles found their al-Shifa HQ in a dramatic 2 am raid.
They blew off the doors to the hospital and searched the sprawling complex to stop the terror group's "beating heart." They also revealed the devastating arsenal they found hidden among bandages and dressings, which included grab bags containing Kalashnikovs, AK-47s, grenades, body armor with Hamas insignia, and ammo.
IDF spokesperson Rear Admiral Daniel Hagari said troops have been in contact with hospital staff to facilitate the evacuation of patients, who have been used as human shields by Hamas. "We warned the hospital management in advance, before our operation. Today, we also delivered to the hospital medical equipment and baby food."
Fellow IDF spokesman Lt-Col Jonathan Conricus said that "what we have found is only the tip of the iceberg. These weapons have absolutely no business being inside a hospital."
It was also reported that in another department in the hospital, the soldiers located an operational command center and technological assets belonging to Hamas, indicating that the terrorist organization uses the hospital for terrorist purposes.
On Wednesday, November 15, US President Joe Biden said that Hamas committed war crimes by storing weapons under the Gaza hospital: "You have a circumstance where the first war crime is being committed by Hamas by having their headquarters, their military, under a hospital. And that's a fact. That's what happened."
In addition, he made it clear to Israeli Prime Minister Benjamin Netanyahu that a two-state solution was the only answer to resolve the Israel-Palestinian conflict, and he added that there is also a deal being negotiated with Qatar that will aid in the release of hostages. (SUN / VFI News)
"God, we pray that You bring an end to this devastating war as well as the suffering of Israeli citizens. We ask that You please guide our leaders and international allies into making the right decisions to rescue the hostages and permanently end the hostilities. We pray for every innocent citizen who has been afflicted by the tormenting crisis and we hope that all terrorists will meet the fate they deserve."