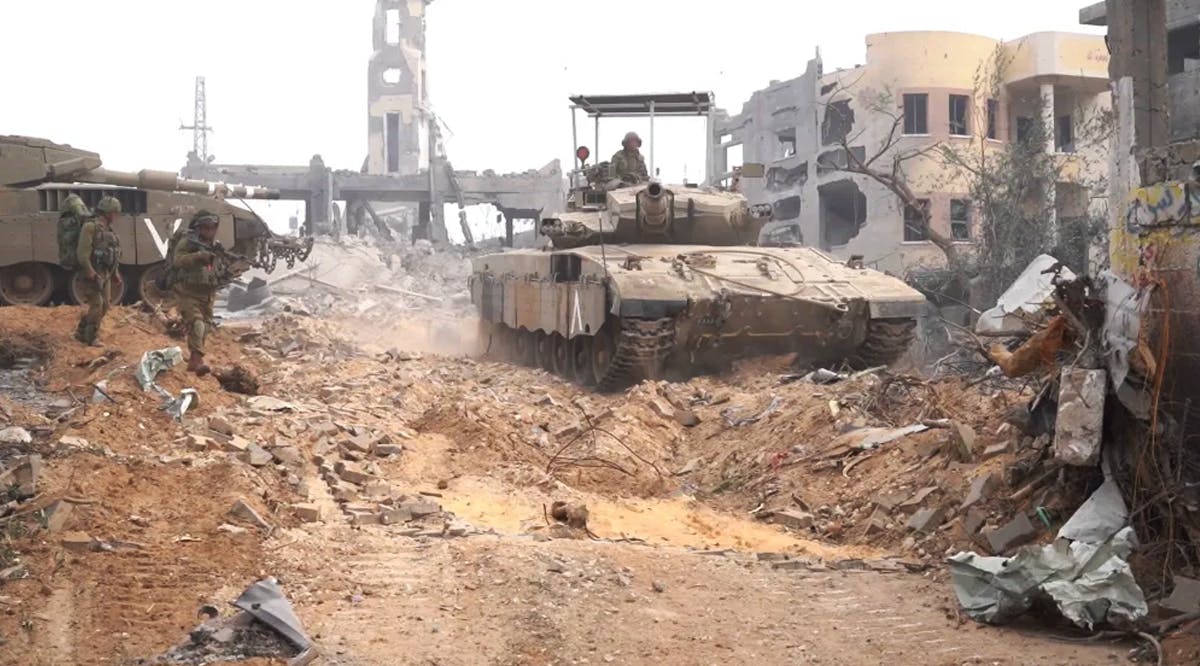 IDF: Thousands of Targets Attacked, 300 Tunnel Shafts Destroyed
IDF forces continue to act on the ground in Gaza, while IAF forces provide protection and backup from above. IAF aircraft and ground forces have conducted 4,300 strikes, struck hundreds of anti-tank missile launch posts, approximately 300 tunnel shafts, and 3,000 terrorist infrastructure, including over 100 structures rigged with explosives, and hundreds of Hamas command and control centers.
Earlier on Monday, November 13, IDF troops continued the raids on the outskirts of the Al-Shati Camp in Gaza, targeting terrorist infrastructure located in central governmental institutions in the heart of the civilian population, including in schools, universities, mosques, and terrorists' residences.
The troops uncovered a section of the mosque that housed a large number of explosive devices and flammable materials and located a large number of weapons inside the children's room of the residence of a senior Islamic Jihad terrorist.
In addition, the Israeli military has blown up a Gaza government building just days after vowing there was "no hiding" place for the terror group. Dramatic footage posted to social media shows an explosion at the building before it becomes engulfed in a raging blaze, sending thick plumes of smoke into the sky.
Further, the Hamas terrorist who paraded festival goer Shani Louk's body through Gaza has been killed by Israel, a rabbi has claimed. Rabbi Shmuley Boteach said the mother of Shani, 23, told him the IDF had killed the "monster" who had his legs over Shani's motionless body in a truck while screaming "Allahu akbar". (INN / VFI News)
"Lord, we pray for Shani's family who not only lost their loved one but also had to witness the desecration of her body in full display. We ask that You comfort them and bring them peace by ensuring that our forces arrest every terrorist who has been involved in the vile attacks and kidnappings of Israeli civilians. We pray that You equip our soldiers with courage and perseverance so that they can accomplish this difficult and gravely important task."