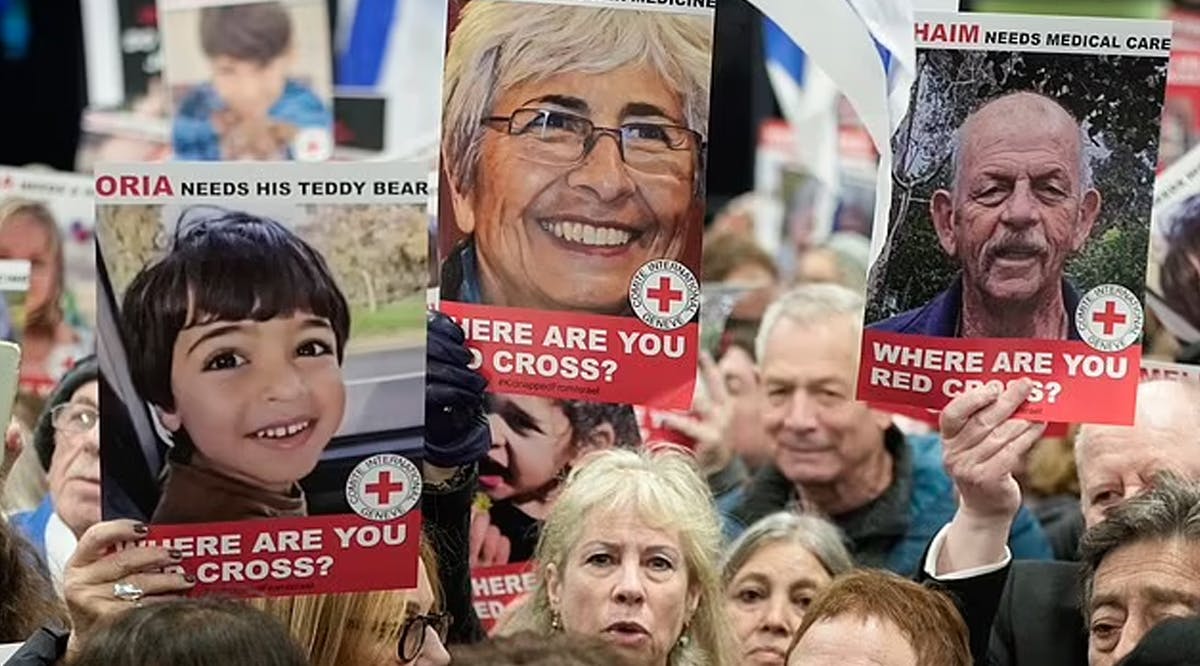 Israel Has 'No Proof of Life' for Hostages, the Red Cross Has Not Been Able to Meet Any of Hama's Captives
Israel allegedly has no proof of life for the hostages seized by Hamas in the October 7 attacks, the country's foreign minister has declared. Israeli Foreign Minister Eli Cohen also claimed that the Red Cross has been unable to meet any of the terror group's captives after meeting the organization's head in Geneva.
"Until today, none of our hostages met the Red Cross," Cohen said. "We don't have any proof of life." Cohen and Israel's Health Minister Uriel Menachem Buso met with Mirjana Spoljaric, the president of the International Committee of the Red Cross (ICRC) to discuss the war that erupted after the October 7 Hamas attacks.
Family members of some of the hostages held by Hamas in Gaza also attended that meeting, as well as the press conference afterward at the United Nations.
"We are here to shout for them and we need to bring them justice," said Ofri Bibas Levy, holding up a picture of her nephew Kfir Bibas - the youngest of the hostages, who was nine months old when he was seized with his parents and four-year-old brother. "We need to bring them home as soon as possible," she said.
"Hostage-taking is prohibited under international humanitarian law. We continue to insist on the hostages' release and are doing everything in our power to gain access to them," Spoljaric said.
She insisted though that "we cannot do this alone; agreements must be reached that allow the ICRC to safely carry out this work. ICRC cannot force its way into where hostages are held. We can only visit them when agreements, including safe access, are in place." But Cohen replied that this was not enough, insisting that the ICRC "should be more loud and clear with their statements and with the pressure." (DM / VFI News)
"God, we pray for the immediate release of all hostages taken captive by Hamas. We ask that You eradicate all terrorist organizations and that the lives of the Israelis who are affected by these heinous crimes will be restored. We pray for all the families that have lost loved ones or are currently in agony, awaiting the return of the hostages, and we pray that their suffering will soon come to an end."
The articles included in this publication do not necessarily reflect the views or opinions of Vision for Israel. We try to provide accurate reporting on news pertinent to Israel, the Middle East, the diaspora, and Jewish issues around the world—and we hope that you find it both informative and useful for intercessory prayer.