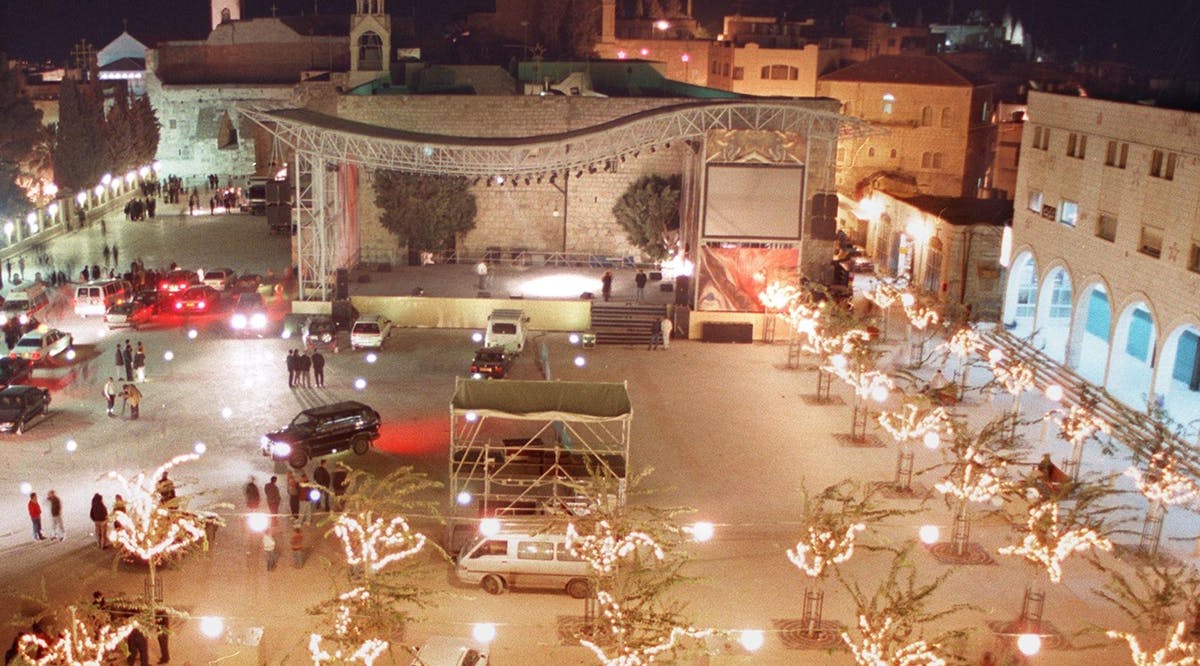 Yeshua's Birthplace Bethlehem Officially Cancels Christmas for First Time in Decades Due to Israel War 'Massacre'
Yeshua's birthplace has announced that the usual decorations for the city will be taken down and the usual celebrations won't go ahead "in honor of the martyrs and in solidarity with our people in Gaza."
The shock move means there will be no huge Christmas tree put up or any decorative lights in Manger Square - the exact spot where Yeshua was said to be born. This is the first time they have been canceled since the modern celebrations began and even during the Covid-19 pandemic the square was still decorated.
A spokesman for the Bethlehem municipality said: "The reason is the general situation in Palestine; people are not really into any celebration, they are sad, angry, and upset; our people in Gaza are being massacred and killed in cold blood."
"Bethlehem should send out its own message of condolence and mourning." A Christmas "mass and prayers" is still set to take place but no lights or decorations will be up anywhere in the area.
Bethlehem is a historical town with 25,000 people living there, but it sits just six miles south of Jerusalem in the Palestinian-patrolled Judea and Samaria. Due to the rich religious history, Christians from all around the world go on a pilgrimage to Manger Square and the Church of the Nativity to celebrate the birth of Yeshua. (SUN / VFI News)
The suggestions, opinions, and scripture references made by VFI News writers and editors are based on the best information received.

Want to see more from VFI? Follow us on Facebook: https://www.facebook.com/visionforisrael and hit "like" if you like us!