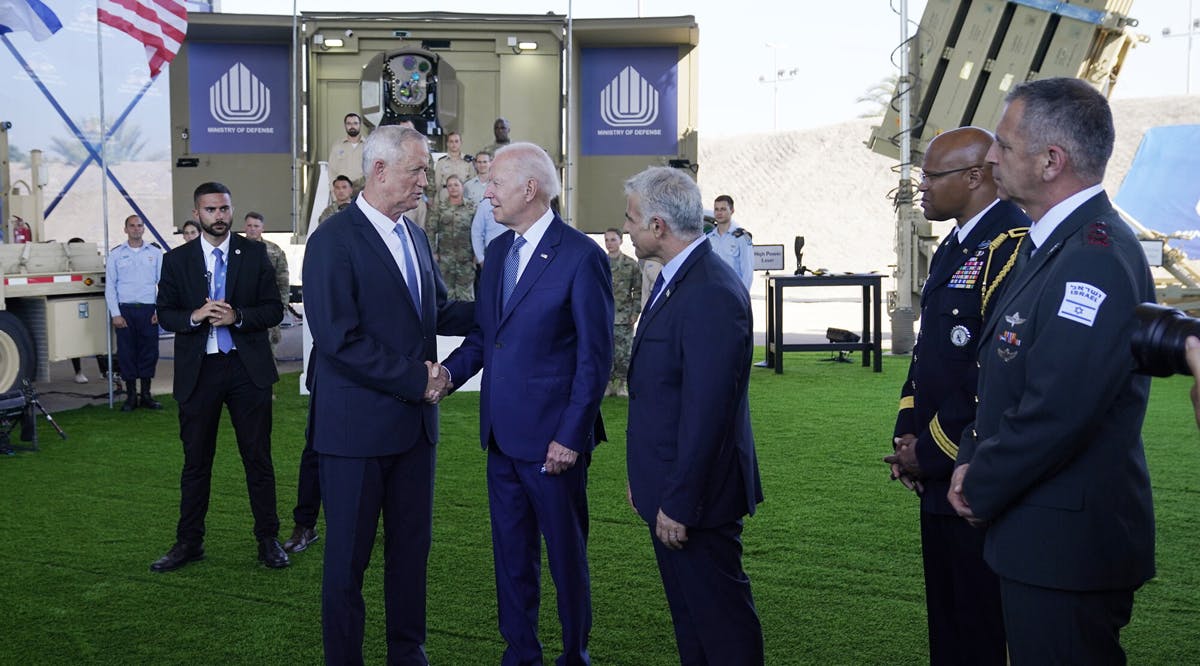 Biden Views Defense Tech at Airport, Including Iron Dome, New Laser-Based Iron Beam
US President Joe Biden on Wednesday, July 13, toured a Defense Ministry display of Israel's multi-tier air defense systems at Ben Gurion Airport, shortly after a welcoming ceremony by top officials.
The display at the airport included the long-range Arrow, medium-range David's Sling, short-range Iron Dome, and an in-development high-powered laser interception system dubbed Iron Beam.
The Iron Beam is designed to work in tandem with systems like Iron Dome, and shoot down smaller projectiles.
Israel hopes to partner with Washington on the Iron Beam project, including American investment in further development and deployment of the system.
Shortly before he toured the display, Biden was given a mostly classified briefing by Defense Minister Benny Gantz and other security officials.
An unsourced report provided a list of some of what was said to Biden by Israeli security chiefs. Much of the focus, unsurprisingly, was on Iran. The key points reportedly put to the president included details on Iran's billions in spending to develop and arm itself with new weapons and its distribution of weaponry to various proxy groups in the region, with details of which groups and what equipment each got. (TOI / VFI News)
May he strengthen your hearts so that you will be blameless and holy in the presence of our God and Father when our Lord Jesus comes with all his holy ones. - 1 Thessalonians 3:13