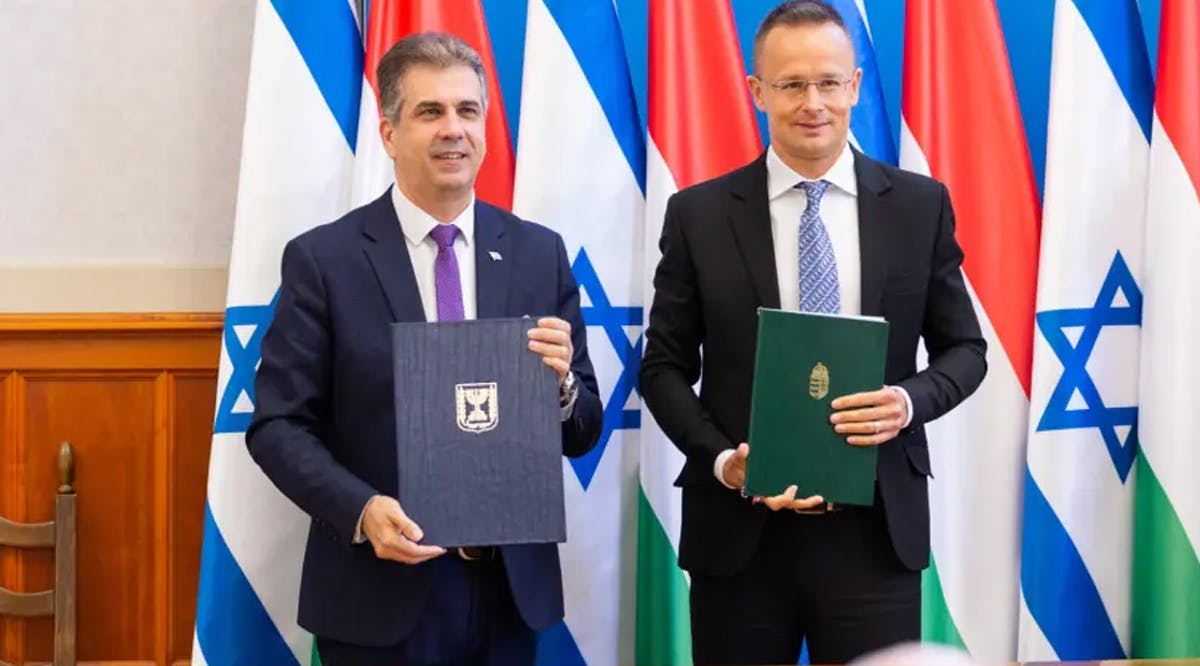 Hungary to Be the First EU State with Embassy in Jerusalem, Cohen Says
Hungary will be the first EU member state to move its embassy in Israel to Jerusalem, Foreign Minister Eli Cohen announced during a visit to Budapest on Wednesday, May 31.
"Hungary supports us in the international arena," Cohen said, speaking at a Chabad synagogue. "More good news…is that in a number of weeks, Hungary will be the first EU state to announce that it is moving its embassy to Jerusalem. This is great news for Jerusalem, the capital of the Jewish people for over 3,000 years," he added.
Hungarian Ambassador to Israel Levente Benkö said: "Hungary has been operating a trade office in Jerusalem since 2019 and there has been no decision on further steps so far."
Paraguay's newly elected president also said he plans to move his country's embassy back to Jerusalem when he enters office in August. Prime Minister Benjamin Netanyahu called president-elect Santiago Pena to congratulate him on his victory and praised his plan to move the embassy.
The US moved its embassy from Tel Aviv to Israel's capital, Jerusalem, in 2018. There are currently three other embassies in the capital as well: Guatemala, Honduras and Kosovo. Ten countries have diplomatic offices in Jerusalem, and several countries promised to move their embassies since 2018, most of which are in Africa, like Malawi, Togo and Uganda.
During Cohen's visit to Budapest, Hungarian Foreign Minister Peter Szijjarto also agreed to petition the International Court of Justice against the Palestinian Authority's "pay for slay" practice, of paying terrorists who attack Israelis. (JPost / VFI News)
"God, we thank You for giving us invaluable allies that are courageous to take a public stance in favor of Israel, as well as to devise plans and actively support Israel in any way they can. We are extremely grateful for all these nations and individuals who continually seek ways to partner with us and assist us."