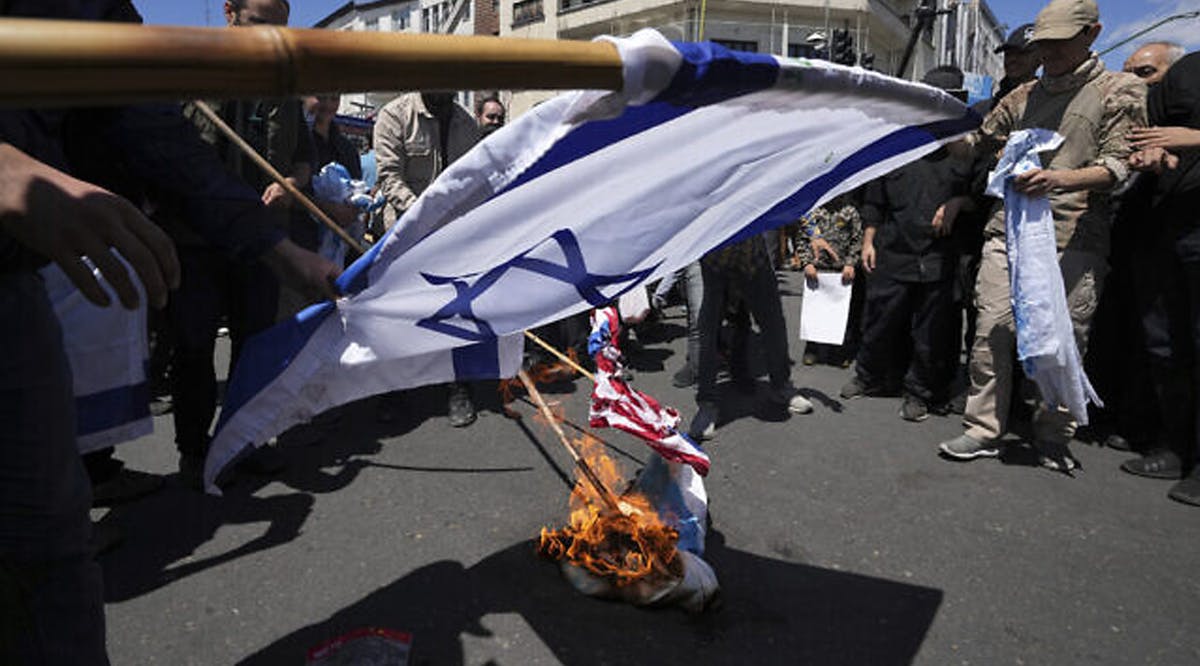 Chanting 'Death to Israel,' Tens of Thousands March in Tehran for 'Jerusalem Day'
Tens of thousands of Iranians, some chanting "death to America" and "death to Israel," marched in the capital of Tehran on Friday, April 14, to mark "Jerusalem Day," an annual show of support for the Palestinians.
Banners raised by demonstrators read "the destruction of Israel is near" and "Palestine is the axis of unity of the Muslim world." Senior Iranian officials attended the rally, including President Ebrahim Raisi.
Parliament Speaker Mohammad Qalibaf told demonstrators that Israel is the "root" of problems in the region and that the Palestinians are hindering Israel's plans.
"The Palestinians are actively confronting Israeli aggression from Gaza to the heart of Tel Aviv," he added, alluding to a surge in violence in the Israeli-Palestinian conflict since the start of the year.
"Yesterday they (Palestinians) were fighting with stones, and now they hit (Israel) with rockets," Qalibaf said.
The rally was the first al-Quds Day demonstration after the country was shaken by months of anti-government protests.
Al-Quds is the Arabic name for Jerusalem, the contested city at the heart of the Israeli-Palestinian conflict. Israel captured East Jerusalem in the 1967 Six-Day War and annexed it as its capital. The Palestinians seek the eastern part of Jerusalem as their future capital. Jerusalem is the home of the Temple Mount, the most sacred site in Judaism, which also houses the Al-Aqsa Mosque, the third holiest shrine in Islam. (TOI / VFI News)
"Wisdom will save you from the ways of wicked men, from men whose words are perverse, who have left the straight paths to walk in dark ways" - Proverbs 2:12-13