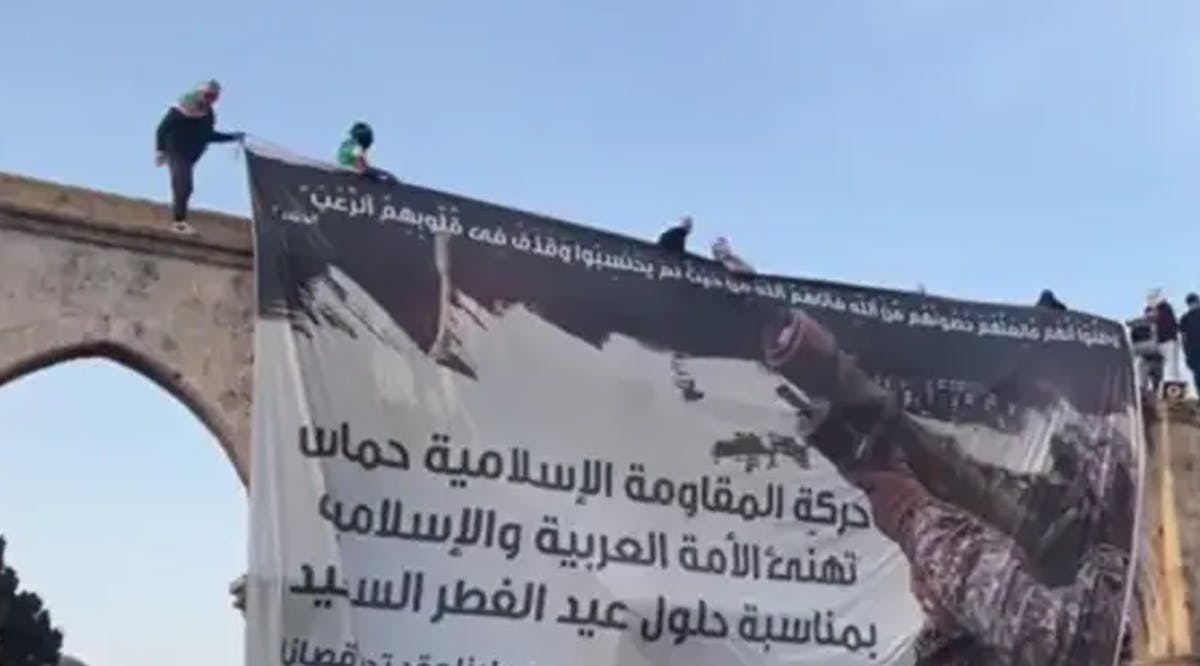 Police Remove Hamas Banner from Temple Mount
Police officers ascended the Temple Mount before dawn Wednesday, April 19, and removed a pro-Hamas banner inciting violence that had been hung at the holy site.
On Tuesday, Minister of National Security Itamar Ben-Gvir (Otzma Yehudit) demanded police explain why the banner had not yet been removed. The banner read: "Our existence is meaningless if we do not seek out Al-Aqsa. The resistance has not yet had its final word."
Early Wednesday morning, at Ben-Gvir's request, police officers entered the Temple Mount and removed the banner, while hundreds of Arabs protested the move. Carrying the flag of Hamas or signs containing incitement to violence on the Temple Mount is illegal and can lead to the offender being arrested and barred from the mount.
However, police often refrain from arresting violators when tens or even hundreds of thousands of Muslim worshipers are on the Temple Mount at one time. (INN / VFI News)
"If you do what is right, will you not be accepted? But if you do not do what is right, sin is crouching at your door; it desires to have you, but you must rule over it." - Genesis 4:7